The 3 Falls Trail Run 2017
The 3 Falls Trail Run 2017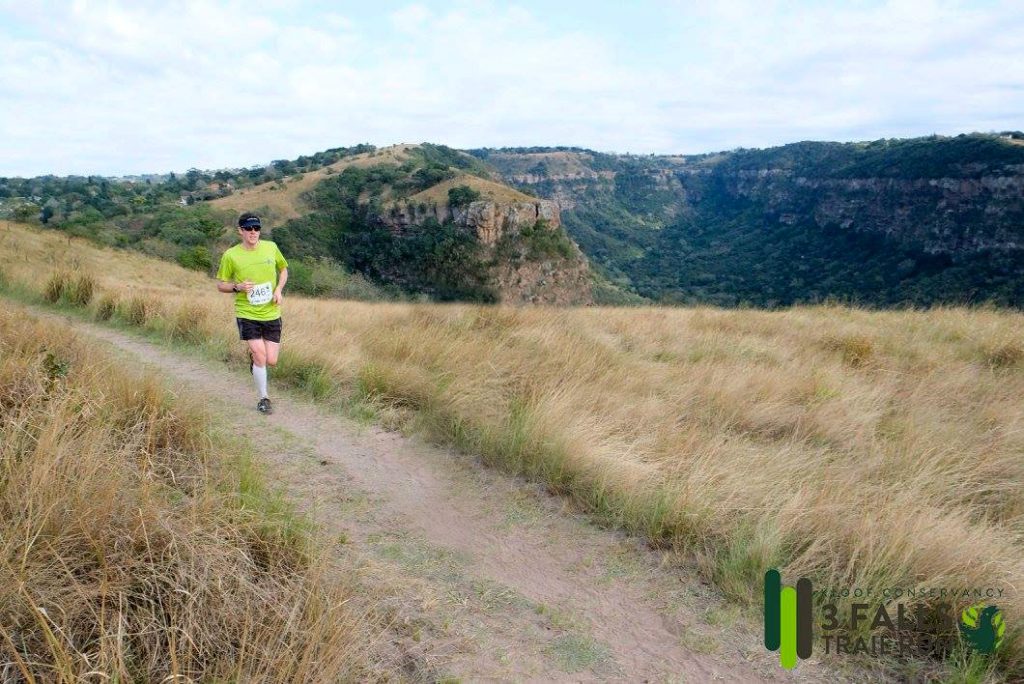 Having thoroughly enjoyed last year's event, I did a great job in forgetting to register for the 2017 3 Falls Trail Run. Despite putting my name on the waiting list an entry never came my way. Thankfully I got a lucky break when a colleague was unable to run and passed his entry on to me. I wasted no time in transferring the entry, having learned the hard way not to waste time.
Come race day I was aware I was slightly less fit than in 2016. That said, I also now knew the route and had a strategy for the race. I knew it was going to be a tough day out, but that was fine. My only real concern was whether my ITB would play up.
I got to the venue an hour before race time, quickly registered, and then enjoyed a hot cup of coffee while reading my book. Before I knew it I was lining up at the start for the mandatory safety briefing. Having a slight fear of heights I cringed when the organiser said, "don't fall off the cliffs, or you'll be dead." And then we were off…
I put in a quick first 2 kilometers, running them both at a pace of around 4:30/km. This was key to my strategy as at the 3km mark you enter a section of single track through the forests and along the cliff line. Wherever you are at this point, is where you shall remain, as overtaking is near impossible.
The race was as beautiful as I remembered, and I took time to enjoy the 3 falls as I passed them by. The cliffs were also just as daunting as I remembered. Thankfully there are only around 50 meters where you are on the edge, with no vegetation to protect you, and these sections are mandatory walks.
The route was well marked and the 2 water tables were fantastic, with water, 32 GI, bar ones, sweets, bananas, and even sandwiches. A big up to the organisers.
Although my legs were tired, especially on the descent to The Wall, my knees held up well with no sign of ITB issues. I eventually came into the finish 3 minutes faster than in 2016, despite being less fit. Amazingly my moving speed was slower than in 2016, meaning that I took the race easier, and yet still finished faster. It goes to show what a good strategy can do.