A Few Tailor in Middle Harbour
A Few Tailor in Middle Harbour
On Saturday morning I decided to try my luck for some early season kings on fly. While they are generally much harder to find this early in the season, it's well worth the effort as the fish are usually larger.
I decided to launch from the Tunks Park boat ramp, predominantly because it's close to home, and is a decent venue as it offers access to most of Middle Harbour. There was a beautiful orange glow on the water as I paddled out at 6:30am, brimming with anticipation.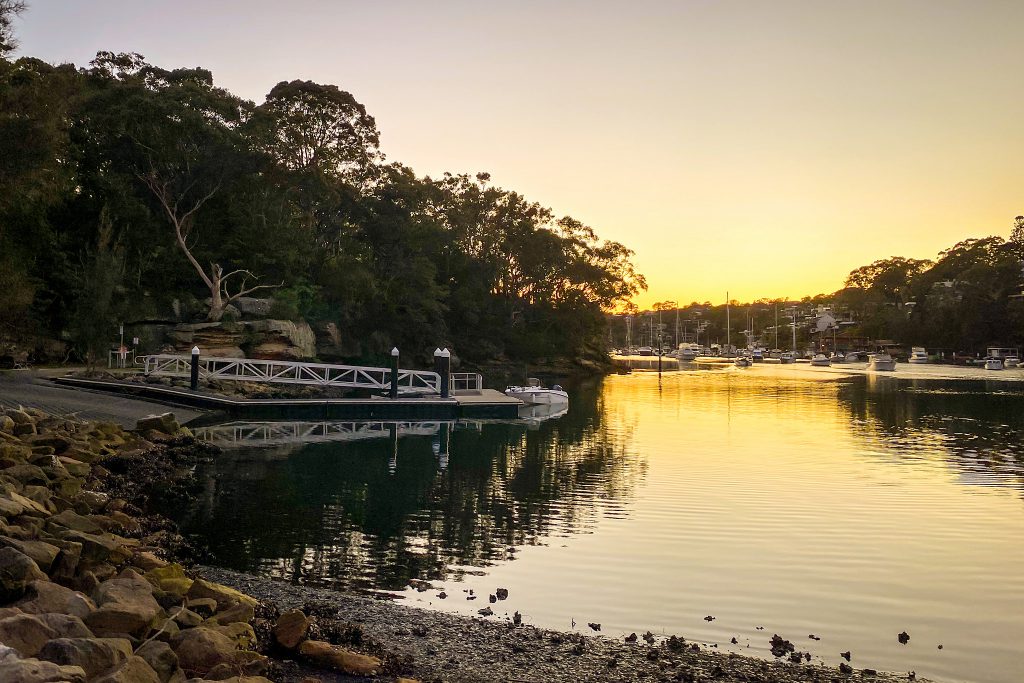 As is the case with many of my trips, I forgot one key item. This time it was my polarised sunglasses which, as all fisherman know, are invaluable both in terms of spotting fish, as well as keeping stray flies out of your eyes. Thankfully I discovered a pair of bright pink glasses wedged between my daughter's car seats, and was forced to don them for the remainder of the day. This was a bold act, and certainly got me a fair number of stares out on the water, but was a lifesaver.
The day got off to an exciting start when I spotted some large fish on the finder, sitting in a deep hole close to some yachts. They could have been kings, but were more likely mulloway. Getting a fly down to them on my intermediate line proved difficult, so I changed plans and threw some soft plastics at them, in the hope of landing my first Syndey Harbour mulloway. The fish sadly had other ideas, and I eventually decided to move on.
I slowly made my way towards Spit Bridge, and ultimately Clontarf, fishing predominantly around the yachts on route. I fished both surface and sub surface, using a variety of flies including small popper, clousers, charlies, and larger squid patterns. I bouncing between targeting bream, kings and flathead, depending on where I was in the harbour.
Sadly all of these strategies proved unsuccessful, and at the end of the day the only fish I'd landed were a few tailor, all of which I caught trolling a Daiwa double clutch behind the boat (while moving between spots).
Fingers crossed my next outing is more successful.