A Long Weekend at Racecourse Beach
A Long Weekend at Racecourse Beach
After months in lockdown courtesy of COVID-19, travel restrictions were finally eased, just in time for the Queen's Birthday long weekend. We jumped at the opportunity and immediately set about looking for a holiday park to take the kids to. Sadly, it quickly became obvious that the rest of Australia had the same idea, as we battled to find any parks with availability. Thankfully, we eventually found a venue 250km south of Sydney, and immediately booked our cabin at Racecourse Beach Tourist Park.
Hoping to beat the long weekend traffic we left Sydney just after lunch, with Sharon working on her lap while I drove the ute. Whilst this seemed like a good idea on paper, the should be 4-hour journey took us fractionally over 6 hours, and we therefore arrived at Racecourse Beach in the dark. I still had a fair amount of work to get through, so I was horrified to discover I had no mobile connectivity (with Optus). Luckily Sharon had some limited connectivity if we positioned her phone correctly in a certain corner of the cabin, and so I battled my way through my work while Sharon settled the kids.
Our unit was in great condition and consisted of two bedrooms, a bathroom, a small living space with a kitchenette in the corner, and a deck. The main bedroom had a double bed, while the second bedroom had 2 bunks, meaning the cabin could sleep 6. The kitchenette featured a microwave, a cooker top, and a fridge, and the living area consisted of a dining room table, a single couch, and a tv. All in all it was a great little unit, and we were thrilled to have an air-conditioner as it was far colder than expected.
The next morning was spent exploring the park, which has a great swimming pool, by far the best playground we'd seen in any holiday park, two jumping pillows, beach access, miniature golf, tennis and basketball courts, a kids play area (which was closed due to the virus), and oh so much more. The park also has a small stream running through it, and is located directly on Racecourse Beach.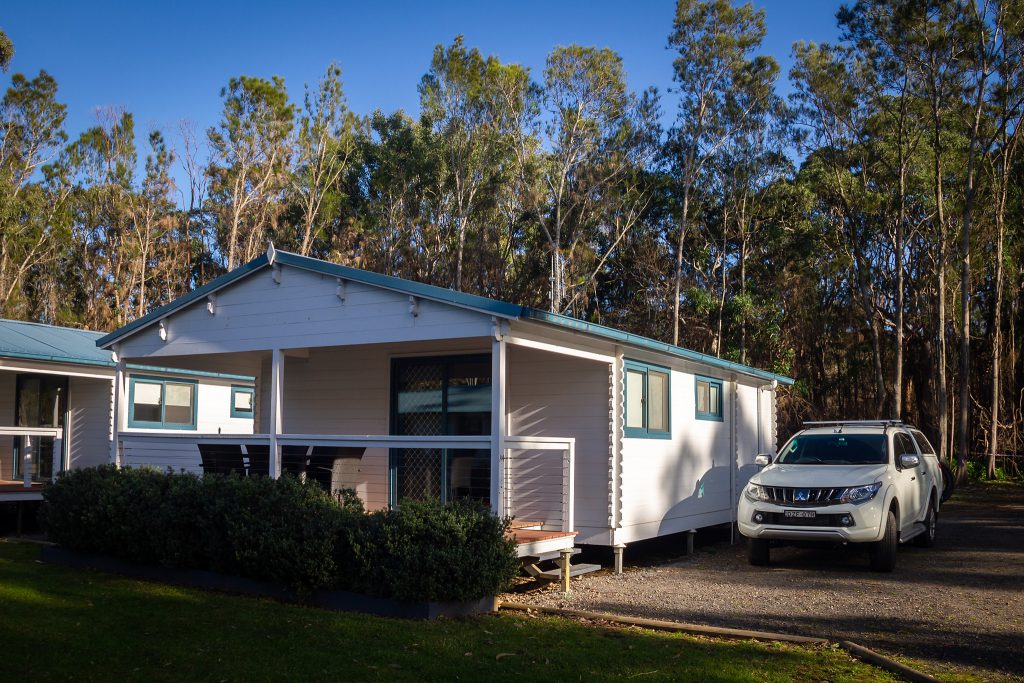 Our family had arrived overnight, so we met up with them and spent the remainder of the morning playing on the beach, despite the chilly weather. The girls stripped down to their underwear and were soon knee deep in the ocean, jumping over waves, throwing stones, and building sand castles. Meanwhile the adults chatted on the beach and watched Ziggy exploring the sand dunes.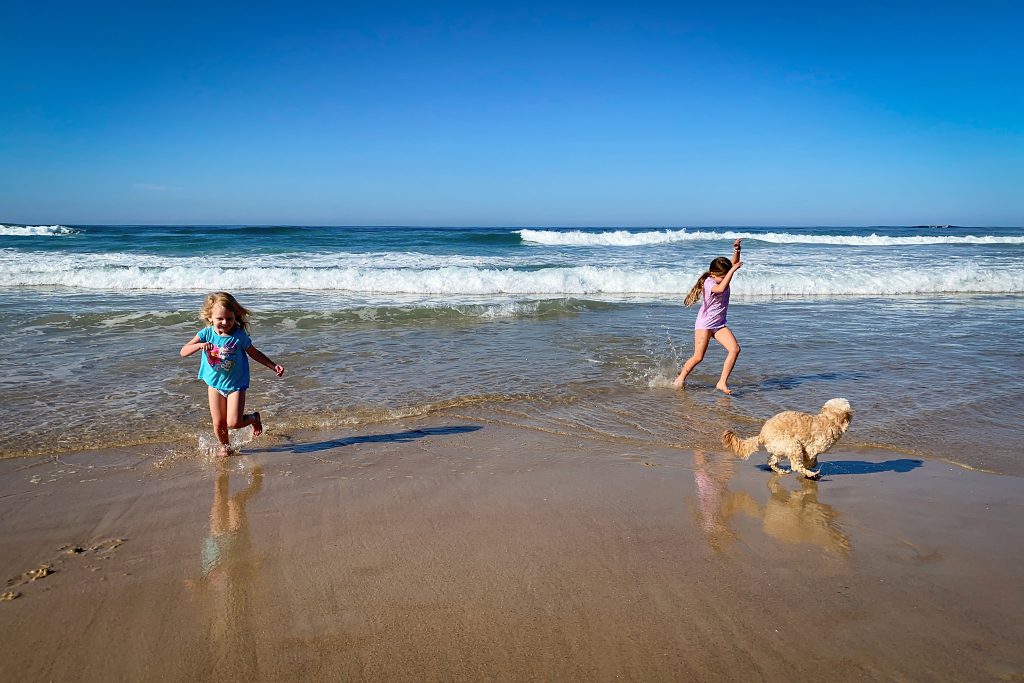 That afternoon Emma and I headed out of the park for a quick bike ride. While it seemed like a good idea, it turned out we had to cover several kilometres of main road before reaching any form of trail or bike path. With cars whizzing by, I quickly decided this wasn't a good place for Emma to be, and so we headed back and rode around the park, which was easily big enough for her to stretch her legs.
After the bike ride we headed out in search of kangaroos for Katie. We had originally planned to take her to Pebbly Beach, which is well known for it's "tame" kangaroo population who love spending their time sunbathing on the beach. Sadly however, Murramarang National Park was closed, meaning we couldn't get anywhere near Pebbly Beach. Instead we headed into Kioloa and where we found a field full of kangaroos which we could roam around with.
After Kiola we headed to the Murramarang Aboriginal Area where we did the first half of the walking track. The track was beautiful, with access to some incredible beaches such as Bull Pup Beach. We also spent some time watching the surfers off of Bull Pup Point, which seemed to be a favourite venue for the locals, and I could certainly see why from the wave.
The Murramarang Aboriginal Area was full of kangaroos and wallabies, and Katie was excited to find the largest kangaroo we've ever seen in the wild. After approaching it carefully she noticed it's longer fingers, and quickly jumped into my arms worried that it was going to "scratch her" with it's long "nails". Any excuse for a cuddle.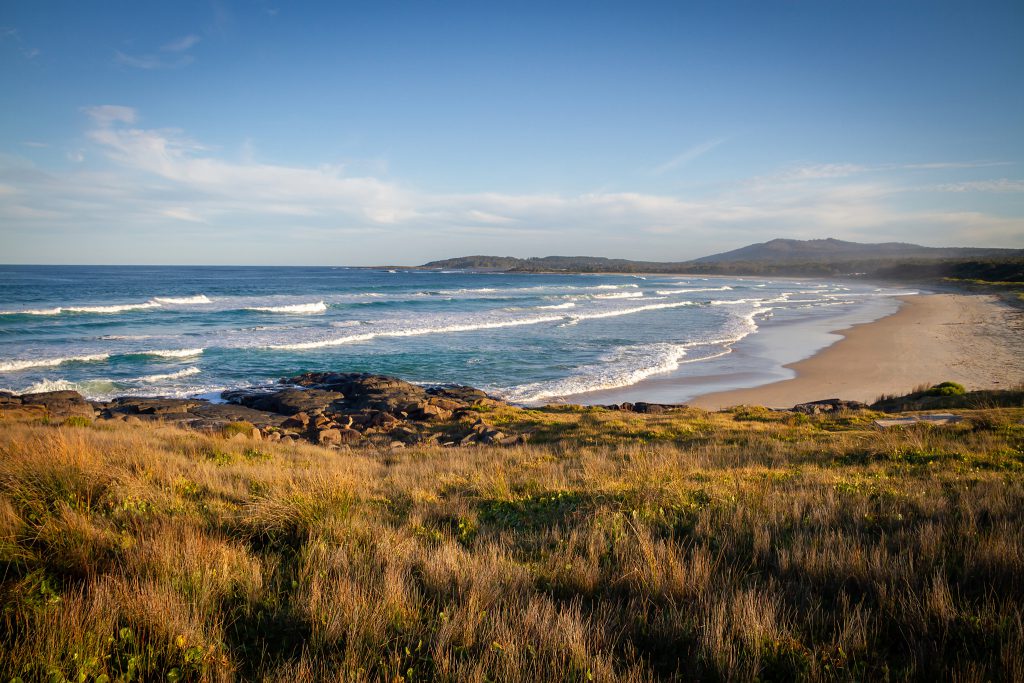 As the sun dipped below the horizon we headed back to Racecourse Beach where Keith and Caroline we waiting on our deck with an ice cold beer. After a few drinks we enjoyed a great charcoal braai on Sharon's pride and joy, a Heston Blouminthol Cube. It's a great little device for camping as it's small, easy to transport, and quick to clean. It can also be used on a table top, and even indoors.
The weather was far better the next morning, so Sharon started the day with a ride into Kioloa. As I mentioned earlier, Murramarang National Park was closed, which limited her riding options, but she still had fun.
When Sharon returned I headed out on my bike in search of some trails. Thankfully I managed to find one or two tracks which weren't closed, and was shocked to see the damage caused by the fires. I also rode through Pretty Beach which certainly lived up to it's name, and had a great little campsite well worth a visit in the future.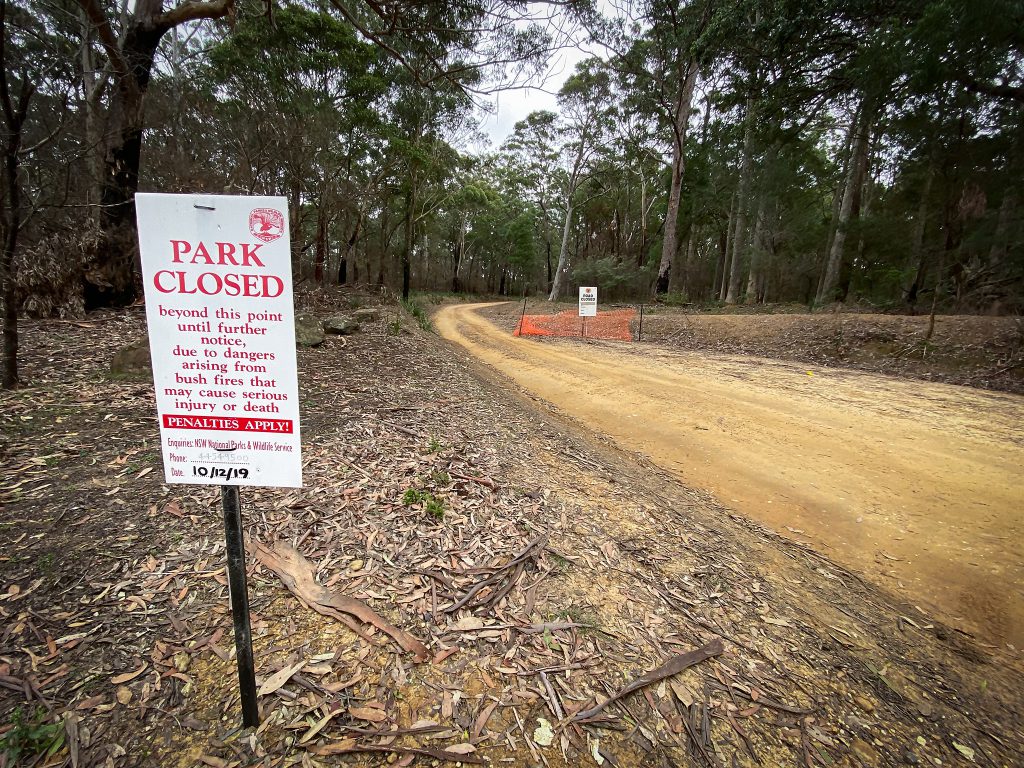 While I was out, Sharon took the kids to the Heritage Bakery in Milton. This meant I returned from my ride to the smell of fresh pastries, which I welcomed with open arms. If you're ever in the area, the Heritage Bakery is well worth a visit. But be sure to get their early as they sell out of the good stuff quickly.
By this point Katie was itching to go on a ride of her own. We were skeptical if she would manage, but we all hopped on our bikes and headed out. I was amazed by how well she did keeping up with us on her tiny bike, despite some of the roads being rough, with many a speed bump. As was to be expected, the ride ended at the playground where we spent a few hours on the jumping pillow, and the various jungle gyms and swings. Katie even made a friend, which made it all the harder to drag her away.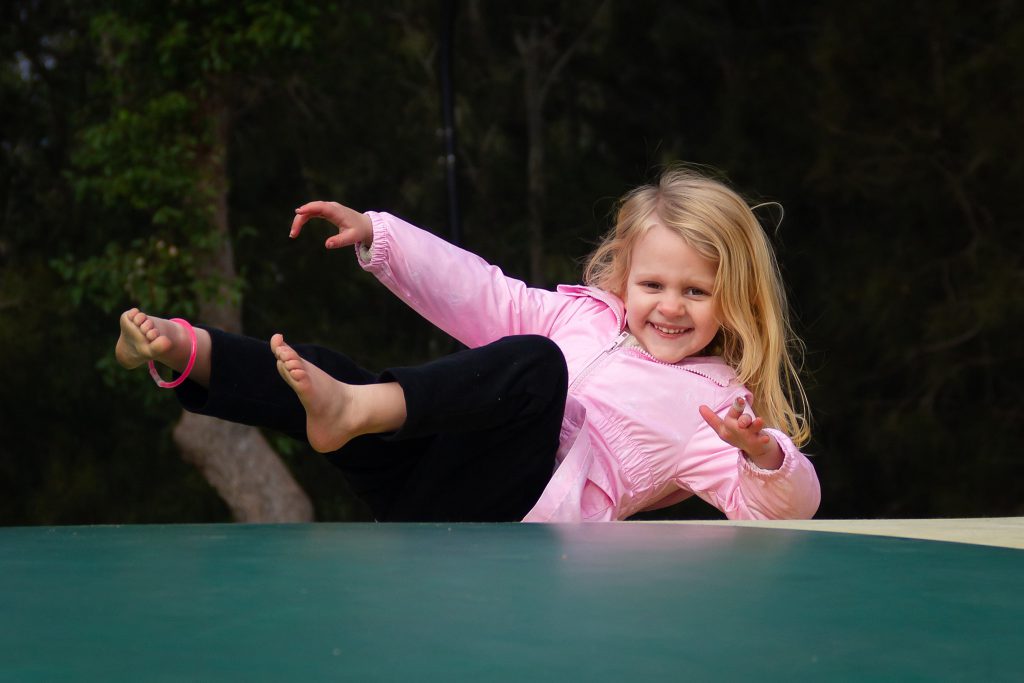 The next morning we packed up, ready to head home. We planned to have breakfast with Keith and Caroline, however the area had very few coffee shops. We eventually found a small shopping centre in Bawley Point which had a small bakery and take away. Despite it not looking like much, the pastries from the bakery were great, and the bacon and egg roll from Bawley Takeaway was incredible. There we no tables so we ate on the lawn out front, before saying our goodbyes, and heading off in opposite directions.
The trip back to Sydney was equally as painful as the trip down, and again took close to 6 hours, with Nowra and Ulandula proving to be bottlenecks. Why you have to drive through every town, instead of around them, is beyond me. How I miss the road network back in South Africa.
Would we go back to Racecourse Beach? Definitely. The facilities were better than most, the location on the beach was pristine, and the lack of mobile reception was a blessing in disguise. The easy access to the National Park was also a win (had it been open). The only downsides were the lack of restaurants (which is not important to us) and the 6 hour travel time (which I believe is usually 4, outside of peak periods). If only I'd managed to get in a fish.