An Outing With The South Coast Boys
An Outing With The South Coast Boys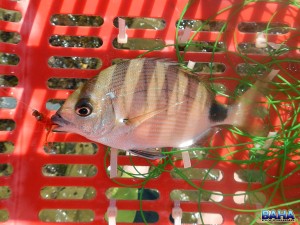 After a few weeks of bass bashing it was time to get ready for the upcoming trip to Cape Vidal. I therefore opted to join the south coast boys at one of their local beaches for a little fly fishing action in the surf. We arranged to meet at 6am which meant an early start for me. I was a little apprehensive since it was spring high at 6am which I thought may render the venue unfishable. Non the less I climbed sleepily into the car and headed south, my "new" Xplorer Guide 905 in the boot.
After stopping at the Shell Ultra City on the N2, and throwing back quite possibly the worst cup of coffee of my life, I arrived at the beach. I was the first person there and took a look around just to ensure I had the correct venue. Just as I was about to phone Dave he arrived and we set about kitting up. Apparently Dan was on call and was therefore in his own car.
Rods kitted we stepped onto the beach and headed south to some rocks which had apparently fished well in the past. Amazingly they weren't there, hidden by the spring highs. We continued down the beach looking for a calmer area amidst the shore break. We eventually found one and starting flicking our flies over the crests of the breaking waves in hope of a three-spot.
Dan arrived a short while later and together we continued fishing the surf with little luck. Thankfully the tide pulled out quickly and an hour later the rocks were beginning to show themselves. We began fishing towards the structure and targeting the gullies we could make out between sets. Immediately we started producing fish, mostly blacktail as well as the odd shad.
The small rocky area was quickly getting crowded as there were 5 of us throwing flies. I therefore headed back down the beach and once again tried the surf. As the tide dropped lower and the rocks became more exposed Dan got brave and ventured out onto them. This resulted in him getting dunked in spectacular fashion which in turn meant his car remote was rendered useless. Never a dull moment!
With the rocks safer to wade we headed out and got straight back into some furious blacktail action. With everyone producing fish we enjoyed the moment before saying our goodbyes when the fishing finally slowed at low tide.
A great day out with a few of the boys I don't get to fish with often enough.