Granchester – Back on a NFFC Water
Granchester – Back on a NFFC Water
This morning I returned to Granchester, one of the Natal Fly Fishing Club's most popular dams, after a 5 year break from the venue. A quick review of the blog reminded me that it had been a tough outing with Nick picking up the only fish (you can read the story here). I was hoping for better luck.
The drive up proved to be spectacular with mist filling the valleys, while the golden sunrise highlighted the autumn hues of the surrounding trees. In fact the view was so spectacular that I even put my fishing on hold to stop and take a few photos.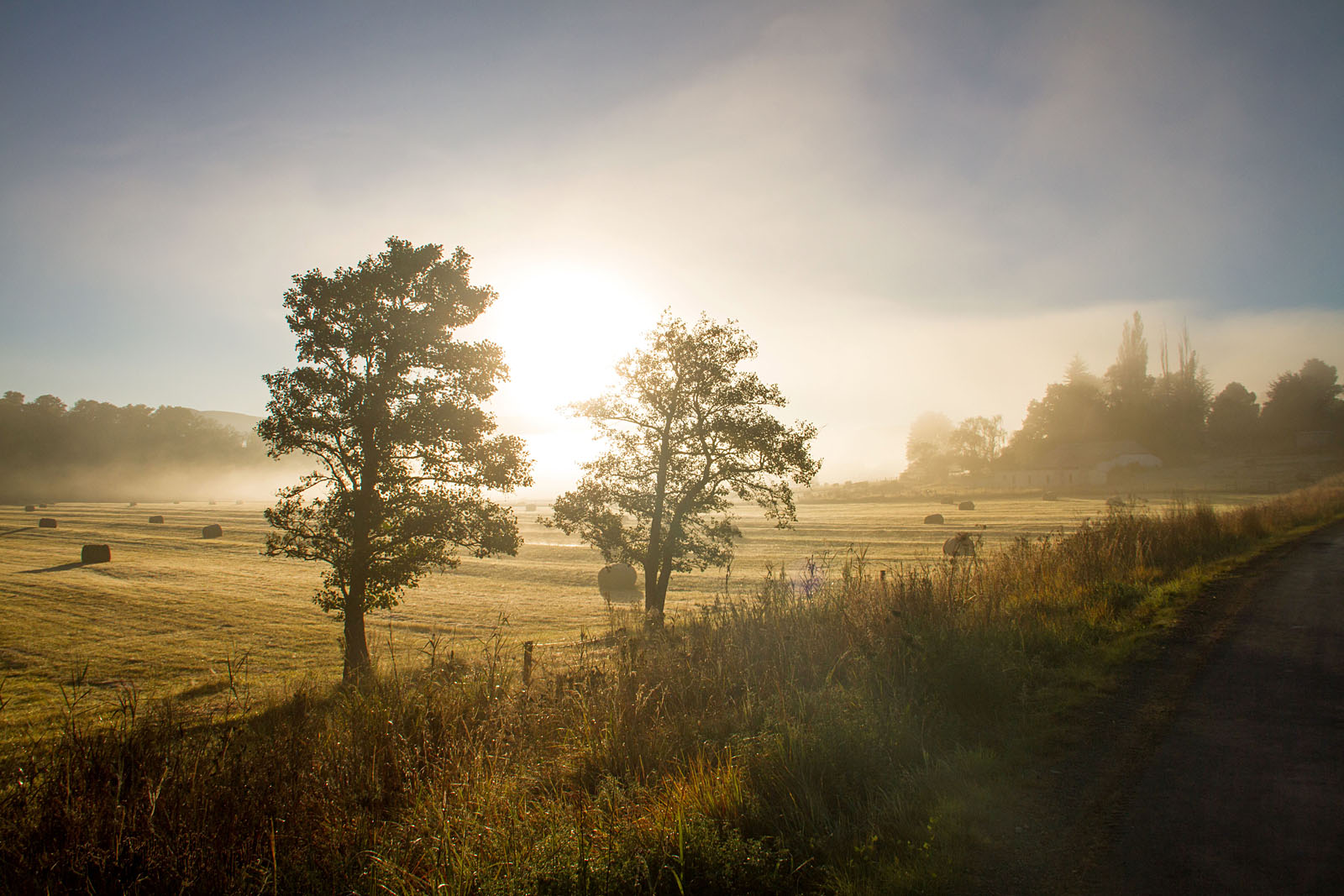 I arrived at the waters edge just after 7am. It was 4 degrees (Celcius) with big, blue African skies and water that looked like glass. But not all was rosy – I'd forgotten not only my hat (not ideal, but I could live with it) but also my stripping apron. Thankfully my Xplorer Journey Deluxe didn't seem to require the stabiliser bar, however my line was left dangling in the water which made casting slightly more complex as my line clung to the water (and occasionally my fins).
I fished my way to the inlet with not so much as a touch – it was earily calm. Then, after changing from an olive green fly to a black speed-cop, I immediately got a hit. Sadly I managed to lose the fish while trying to turn on my action camera. Lesson learned (again)…always make sure the fish is on before fiddling with other gear. With renewed vigour I continued fishing the area, hoping to get a second chance at the fish. Sadly this was not to be and eventually I called it quits and headed off in search of other fish.
I kicked my way towards the dam wall, fishing the deeper water slowly, as the sun was now high in the sky. Thankfully this produced the results I was after and soon I'd landed a feisty rainbow trout of just under a kilo.
At this point the glass like surface of Granchester had been replaced by small waves, and fishing with my line hanging in the turbulent water was proving to be rather tricky. Being close to the parking spot I beached my kick boat and enjoyed one of the fantastic chicken and jalapeno rolls my wife had packed me.
I was hoping that the wind would die down, but this was not to be. Had I not landed a fish I would probably have kicked back out, but heading home to see my girls seemed to be the better option as I stared out across the choppy water. And so I packed up and headed home, satisfied I'd gotten my fix.