Inanda Dam Domination
Inanda Dam Domination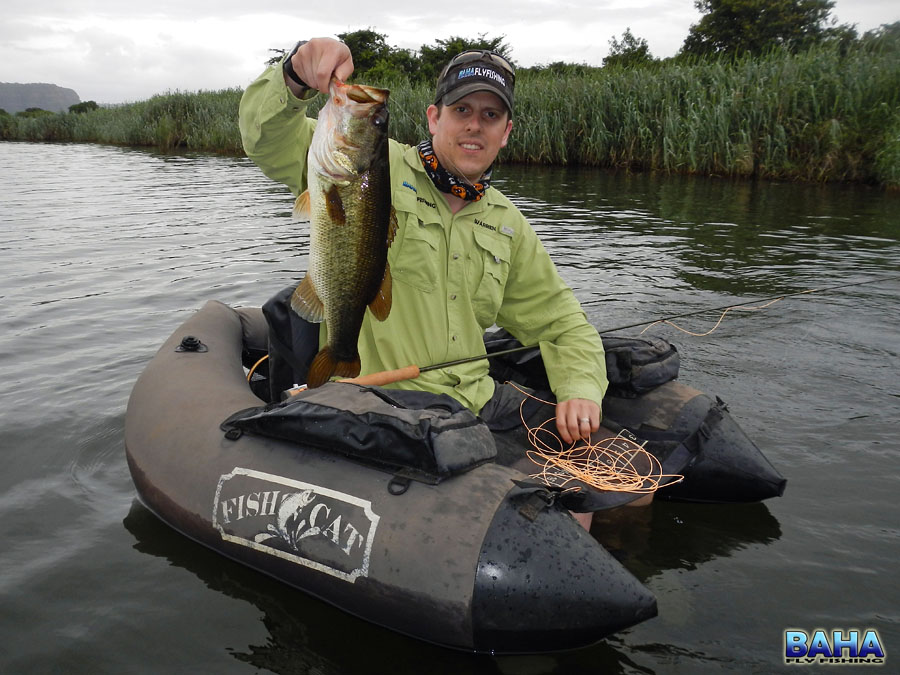 A big Xplorer sale meant that Nick and I ended up with a few extra fly rods that needed to be tested. For me the rod I wanted to put through its paces was a new Guide II 7 weight which was to become my bass (and possibly salt water) rod. We had originally planned a salt water outing down the south coast as we also had a few new 9 weights. However wind and high seas dictated our decision and we eventually opted to head down to Inanda Dam for some bass bashing.
We arrived at Inanda in a slight drizzle, sucked down the remainder of our coffee, and then peeled the plastic off the new rods. The water was still relatively calm with no sign of the wind that was predicted for most of the day. The dam was alive with paddlers who were taking part in the annual 50 Miler. I was sad to not be holding my paddle, but quickly got over it as I picked up my new rod and headed for the waters edge.
Nick and I were both into fish within our first 5 casts, both of which were taken on small poppers. We then fished our way along the reeds, specifically targeting the small bays and additional structure. Thankfully the bass were forthcoming and we picked up several large-mouth with the biggest weighing in at around 3 and a half pounds.
The Xplorer Guide II 7 weight was a pleasure to cast. It didn't feel any larger or heavier than the 5 weight I usually fished for bass with, and it threw the larger poppers with an ease a 5 weight can't offer.
The wind did eventually pick up, and with it the fishing went quiet. At that point we decided to call it a day and headed back to shore for that post fishing, ice-cold beer.