Taking Someone For Their First Dive
Taking Someone For Their First Dive
The other day I had the privilege of taking someone on their first ever dive after completing their open water training. We opted to head down to Clifton Gardens as they'd done one of their training dives there, and had absolutely loved the site.
We arrived arrived at Clifton Gardens just after 3pm and got straight down to kitting up. It was surprisingly quiet for a warm summer's afternoon, but I certainly wasn't complaining. Walking along the wharf, the water looked decently clear from the surface, which was more good news for us. We did a giant stride off the wharf, and did a quick buoyancy check before descending to the bottom.
Being with a first timer, we spent the first couple of minutes getting comfortable, and then headed off to explore. The vis was a decent 4 to 5 meters, and we had the place to ourselves. We started by exploring under the wharf, where we found the usual moray eels, nudibranchs, octopus, leatherjackets, yellowtail, and goatfish. The moray eel was especially exiting for the newbie, who was equally as excited as he was nervous.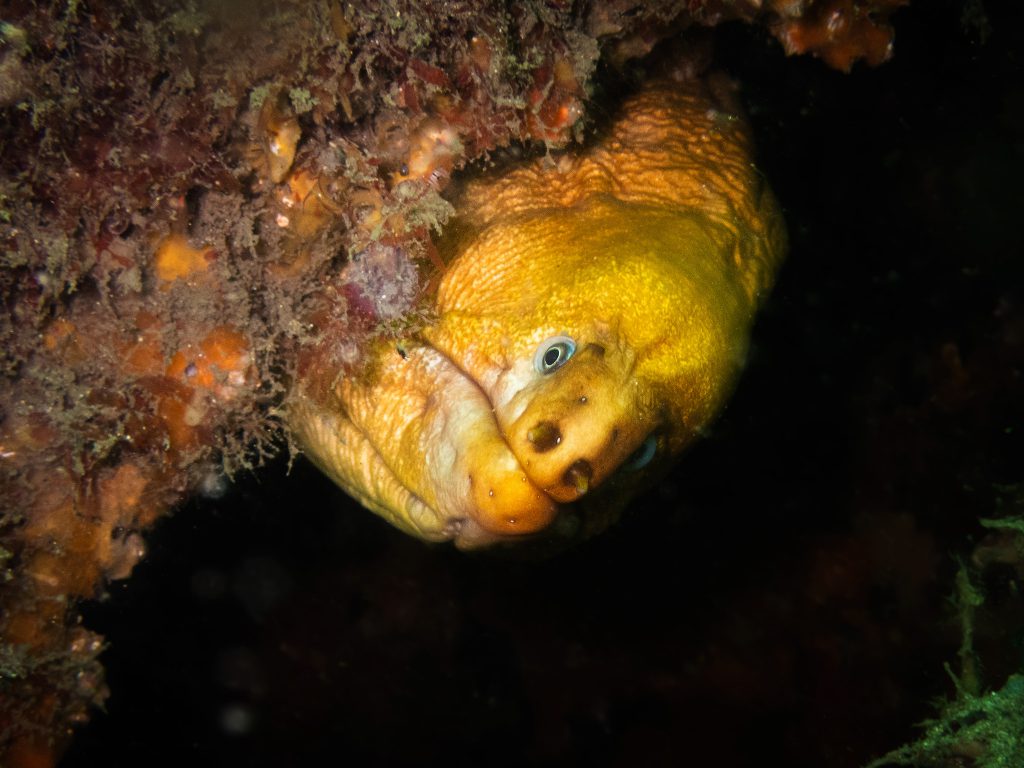 We then headed off along the nets where we found seahorses, more octopus, and a cuttlefish putting on a rather impressive show. Although, for some reason, the rugby ball sized pufferfish seemed to be his favourite, and I could see his grin through his regulator.
As our tanks ran low after an hour, we headed through the nets and back to the shore. Another mesmerising dive done and dusted! And another stoked diver in the water.