The Prawn Shak And The Hatchery
The Prawn Shak And The Hatchery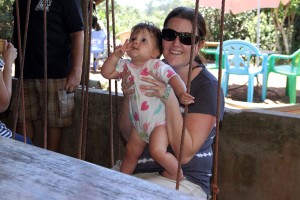 Sharon and I woke up on Saturday morning, relaxed in bed with our daughter for a while, and then realised that simply wasn't going to cut it. We needed some excitement…
So we quickly packed our bags, jumped into the car, and headed for The Prawn Shak. On route we phoned The Hatchery to confirm they had a room available. The plan was to have a lazy lunch at the Shak, and then to spend the night at The Hatchery. We were in luck and they had a room. The weekend was set.
We arrived at the Prawn Shak at around 11am and quickly discovered that we were meant to have booked. Thankfully the owner was both helpful and hugely relaxed, and quickly put together a table for the 3 of us (or the 2 and a third of us, as he kindly put it).
After sipping on our complementary Caipariniha we grabbed another cocktail from the bar and relaxed in the swings and hammocks while we waited for the feast to begin. At around 12 (I was watchless, phoneless, and technologyless – as life should be) we headed up onto the deck and tucked into our first course.
Below is a little summary of what we ate over the next 5 hours…
Caprese salad
Prawn bisque
Prawn bunnies
Dipping prawns
Grilled linefish
Chicken livers
Chicken prego rolls
Zulu sushi
Baked camembert
During those 5 hours we also managed to find time to walk down to the beach to work off a few of the courses. And Emma got to dip her toes into a potentially crocodile infested lagoon which she absolutely loved since it was a scorcher of a day.
As 5 o' clock closed in on us we headed down to the bar and did the compulsory shot of tequila complete with a live baby prawn in it. Delicious! We then said goodbye to our new friends, jumped into the car, and headed for The Hatchery.
Note: For those of you who haven't yet experienced The Prawn Shak, it's well worth it. Generally I don't enjoy dining out as food forms such a small part of my life. But the Prawn Shak isn't about the food. It's a day long experience in the dunes and a chance to make new friends. I highly recommend it to all.
Back in the car we traveled down dirt roads between local's huts, judging directions mostly by the sun. Thankfully we found The Hatchery with little trouble, parked the car, and wondered where reception was.
A friendly lady walked up to us and pointed us to a small building. When we walked up to it we discovered it wasn't reception, but rather our room. She'd worked out who we were and had taken us straight there. "Where is reception?" we inquired. To which she replied, "I am reception." And then chuckled in a friendly manner.
When we opened the door we were relieved to find a cot which had been made up for Emma. This was a huge surprise since we hadn't asked for it. Not only that, we'd forgotten to pack our travel cot and had spent a large portion of the day wondering where Emma would sleep. What a relief! And what incredible service.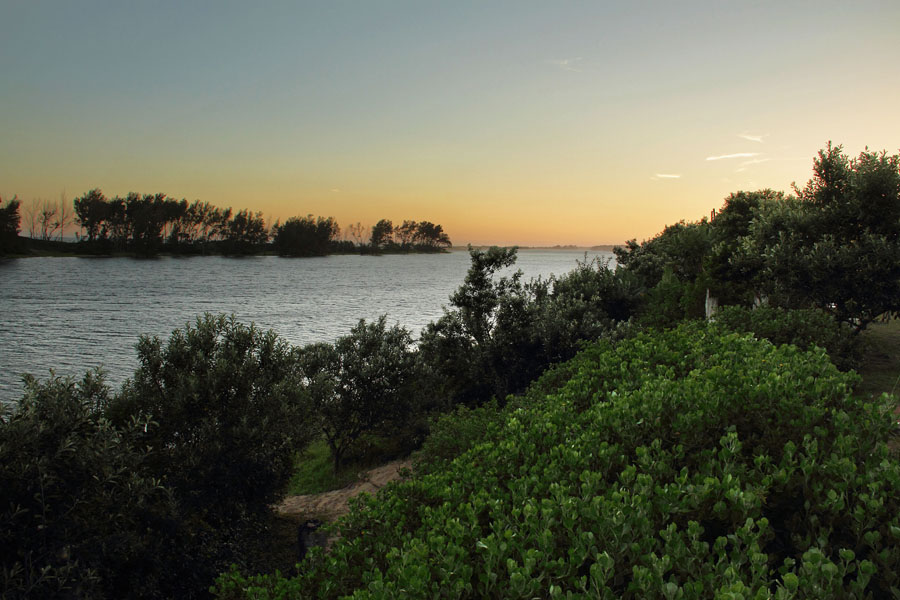 While I was unpacking the car Sharon and Emma headed off to explore. And by the time I'd finished they were getting into their costume and heading  for the pool. I joined them in the small plunge pool over looking the lagoon. The water was warm and we relaxed for 30 minutes before getting out to get Emma ready for bed.
We had a quick shower, put Emma down, and then headed out to one of the decks overlooking the lagoon to relax. We'd planned to make dinner but after 5 hours of eating it certainly wasn't required.
Eventually, at around 10pm, and after seeing a countless number of shooting stars, we headed to our air conditioned room and went to sleep.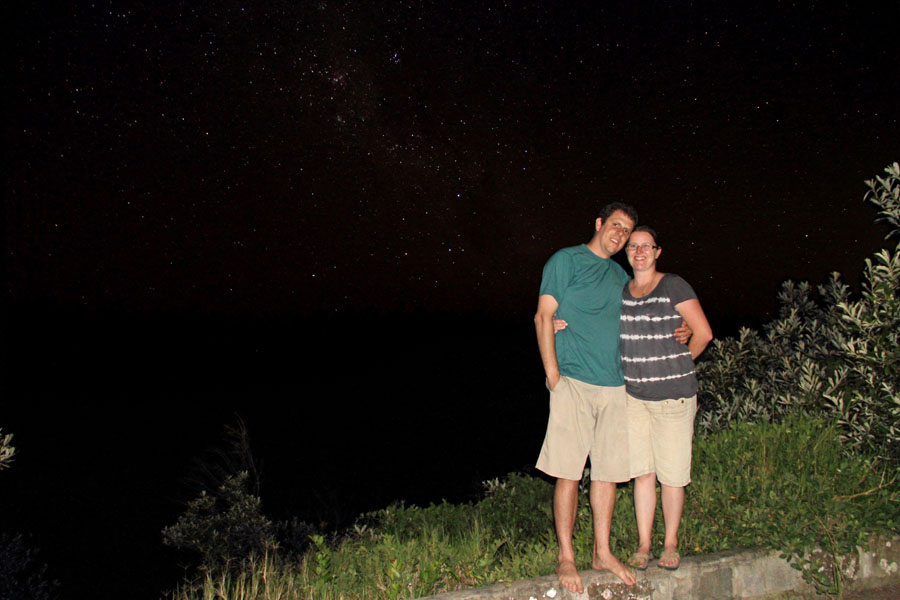 Note: From the outside The Hatchery doesn't look like much. As the name suggests, it's the old prawn hatchery that has long since shut down and has been converted into accommodation. But once you enter the rooms you'll be hugely impressed. It's self catering with a communal kitchen. There are several swimming pools and it's located on the Amatigulu river with spectacular views.
The next morning we decided to spend on the beach. We had be out of the room by 10am so we decided to pack up and go to a local Durban beach rather than one by The Hatchery. That way once Emma was sandy and wet we could get her home quickly for a bath, rather than a potential 2 hour drive with a grumpy child.
But the beach trip…well that's a story for another post.