A Hard Cinema to Beat – Westpac Openair Sydney
A Hard Cinema to Beat – Westpac Openair Sydney
Sharon and I suck at planning…sadly. Thankfully, we have an amazing family who gifted us tickets to a movie at the Sydney's open air cinema.
We arrived at 6pm, after a slow stroll through the Botanic Gardens, and enjoyed a few drinks as we watched the sun set behind the Sydney Opera House and Harbour Bridge. It's times like these that I really need to pinch myself – we are truly privileged to live in such a gorgeous city.
As the crowds started to grow after work, we enjoyed a great little dinner from one of the nearby food trucks. The smash burger was absolutely to die for. And then it was time for the movie.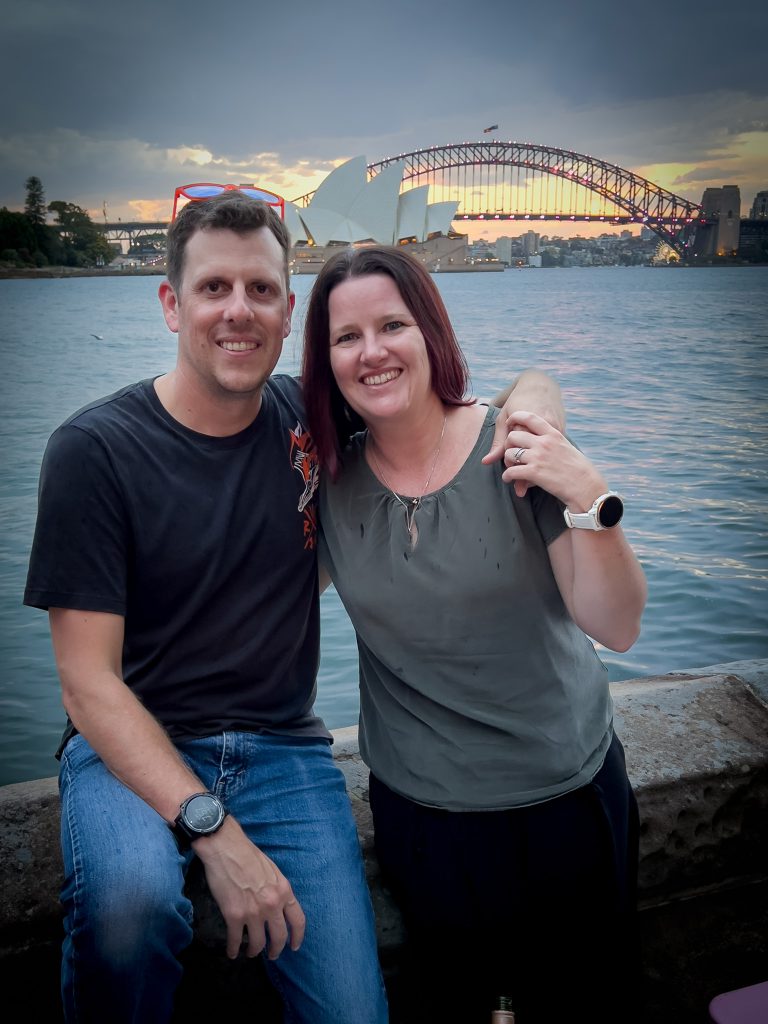 Finding seats proved to be interesting, as you didn't get an assigned seat, and the seats were all categorised…and badly labelled. But after 15 minutes minutes of wondering around and asking random staff, we finally managed to find a spot.
The movie got off to an interesting start, as a storm started to build in the background. We could see lighting strikes over the city's skyline, moving ever closer. And then the rain started.
Eventually the organisers decided to pull the plug; apparently it's dangerous to sit on a metal grandstand while there are bolts of electricity flying through the sky. And so we were all sent scampering home.
Sharon and I opted to take the train, since finding an Uber amidst the crowds was going to be nearly impossible. This meant a 15 minute walk through the rain to Wynyard, and then another short wait for a train.
We didn't get to watch a movie, but we enjoyed sundowners overlooking the Sydney harbour, and had a massive adventure. I guess it was a good night out none the less.