Aussie Visitors
Aussie Visitors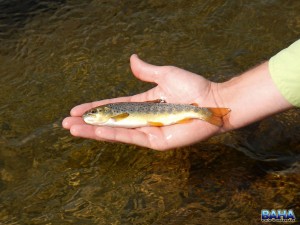 Thanks to a 60th birthday in Zimbabwe my uncle once again took to the skies and visited Sharon and I in Durban from the land down under. Unfortunately Sharon was unable to get leave on Friday so the day so it we couldn't go away for the weekend.
I climbed out of bed at the usual time since Sharon was heading to the office. There was some thick mist and a slight drizzle but I headed out for a run anyway. Despite the rain I had a fantastic run and felt all the better for having gone.
Back at home I had a quick breakfast before heading down to the airport to collect my uncle. Amazingly his flight landed early and we were soon on our way back to my house to drop off his bags. I took the scenic route and showed him a few of the sights such as the new stadium, my office, etc.
After a couple cups of coffee and a little catching up we decided to head to the driving range for a light lunch. This of course meant a pie, chips and curry gravy; traditional golfing fare. We then hit off a few buckets of balls before heading onto the mashie course for a little challenge.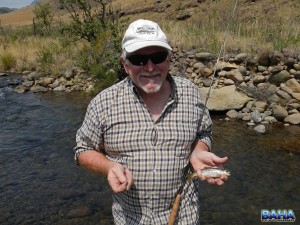 My first ball was cleanly struck, pitched the green, but rolled off the back. My uncle replied by leaving it a few meters from the pin and taking the whole. On the third I was on the green for one and two putted. My uncles reply was to chip in from off the green. In essence I was absolutely crushed and he ended up four up after nine. It was great fun none the less, and golf is his game.
Thankfully we got of the course just as the rain picked up, did a little shopping for dinner, and headed home. Sharon arrived back shortly after us and my mom joined us for a small family dinner and a few glasses of wine.
The weather on Saturday was rather more pleasant than on Friday. We were up at 5am and headed for the Bushman's River to do a little small stream fishing. Competition was in the air since it was my home ground and I had been dominated on the gold course.
Thankfully I got off to a good start and landed my first fish just a few casts in. Nigel struggled a little thanks to what he deemed to be "the small fish and light tackle". Apparently it was somewhat different to the tigerfish of the previous week. In fact he struck so hard on his first wild brown that it sailed past us and landed on the bank behind us.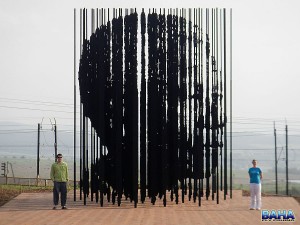 I tried my best to guide him and even allowed him all of the pools. That said I did owe him some payback and managed to finish the three our session having landed eight fish to his two. It was a fantastic morning in the river and he seemed to thoroughly enjoy it.
We met Sharon on the restaurant deck and headed home via the Midlands Meander where we stopped for some Belgium chocolate and German sausages at Gunters for lunch. It was then a bit of a rush home in order to watch the Springboks take on the All Blacks (pity it wasn't last weeks Australia game).
After a quick shower we arrived at the Stationmaster's Arms 5 minutes after kick-off. Sadly it was closed for renovations and so we headed for the Keg, which was of course packed. This meant we ended up in a suspect little bar called Frendz. It had all we needed…couches, cold beer and a big screen TV. Sadly the Springboks didn't play perfectly and, despite a good start, were ultimately defeated by a superior All Black team. We then headed back home stopping off for a traditional Durban bunny chow on route.
The Sunday weather was once again dismal…rain and mist. We all relaxed in bed and generally had a slow start. Sharon then put together a fantastic breakfast of croissants, scones, fruit salad and yoghurt. The rest of the morning was spent chatting and going through photos of passed trips.
Finally we headed for the airport, stopping off at the Pavilion for lunch and a little clothes shopping. It was great having seen my uncle and I certainly look forward to future visits.