Cupitt's Winery, Brewery and Fromagerie
Cupitt's Winery, Brewery and Fromagerie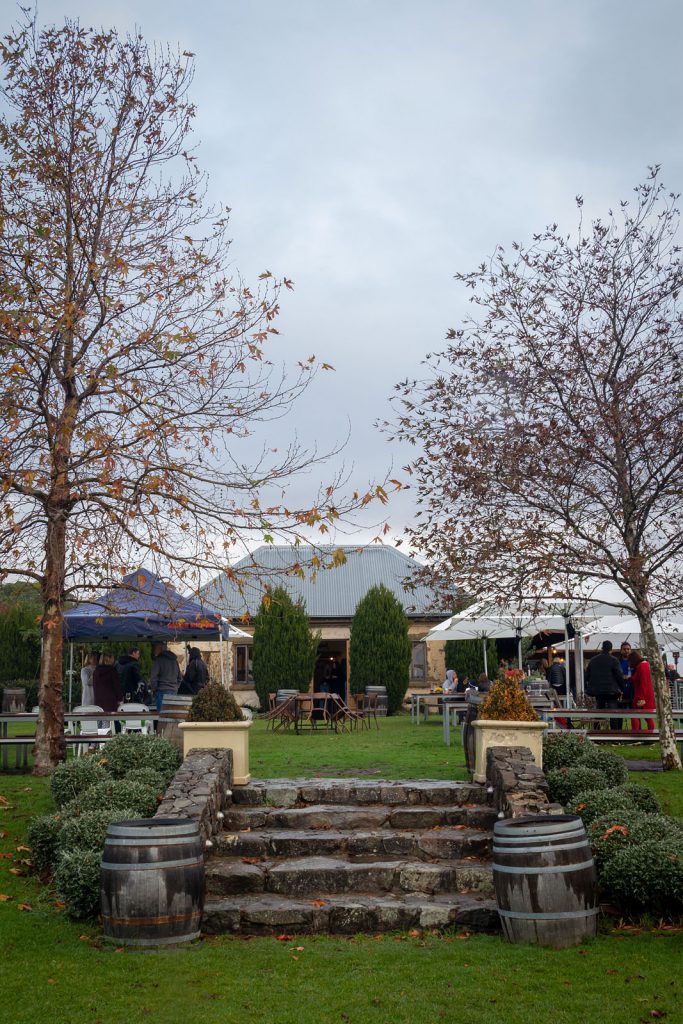 My family and I recently visited Cupitt's Winery on a cold, wet, winter's day. It felt pleasantly familiar, reminding me of time spent in the KwaZulu-Natal Midlands (back in South Africa).
After running to the main building, in the pouring rain while carrying the kids, we crammed ourselves between the multitude of visitors enjoying Cupitt's Sunday festivities.
The venue was absolutely packed. It was a long weekend. There was an event taking place with some very festive, live music. And it was raining, making Cupitt's one of the preferred attractions for the day.
Thankfully the wine tasting room was slightly less crowded, so we set about working our way through their wine menu. Cupitt's offer a free tasting which we welcomed, although I didn't get to fully enjoy it being the designated driver.
With the tasting taken care of we found ourselves an umbrella covered table out on the lawns, where we enjoyed the scenic views of rolling hills covered in mist. While the ladies enjoyed a bottle of wine, Emma, Katie and I took a walk around the farm, looking at the cows and exploring the vineyards.
For the men, Cupitt's also offer a brewery, as well as a fromagerie, and a kitchen.
Cupitt's brewery offers a wide range of award winning beers. Sadly, being the driver, I didn't get to sample any of their beers. Perhaps next time I'll take part in their "Tour and Taste Experience". I must've been having an off day because I forgot to purchase any take away beers.
The cheese boards on offer looked amazing, as did the pizzas and food. Sadly, and I'm not quite sure why, we didn't try either of these.
In summary, at this point all I can safely say is that the venue is exquisite, the majority of the wines are fantastic, and they offer beer and cheese.
I highly recommend Cupitt's and, if I'm ever in the area again, I'll definitely go back. And next time I'll ensure I'm not the driver!