The Scarborough Hotel
The Scarborough Hotel
On route home from a chilly weekend of camping in the rain, we decided to stop off at the Scarborough Hotel to grab a quick bite to eat. The hotel was ideally located to break up the journey, roughly halfway between Mollymook and Sydney, and promised both amazing views, as well as a place for the kids (and Ziggy – our four legged companion on this adventure) to stretch their legs.
My initial impressions were mixed. Although the hotel offered parking, it was limited and full, meaning I had to drop the family off at the entrance and then drive up and down the road until a parking opened up quite some distance away. The building itself is also fairly nondecript, and I wouldn't have given it a second look had my cousin not recommended it. That said, I knew the views were going to be amazing based on the scenes we'd seen driving along Lawrence Hargrave Drive.
After entering the building, through the surprisingly small doors, I was immediately surprised. Straight in front of me, through large glass windows and below a balcony, was an incredible beer garden. Swarms of kids were running around, playing on the large green lawns. The wooden tables, covered with umbrellas, were abuzz with laughter. And the views from the cliff we were nestled upon were to die for. Far below waves crashed against rocks, between small, unreachable beaches. It was incredible.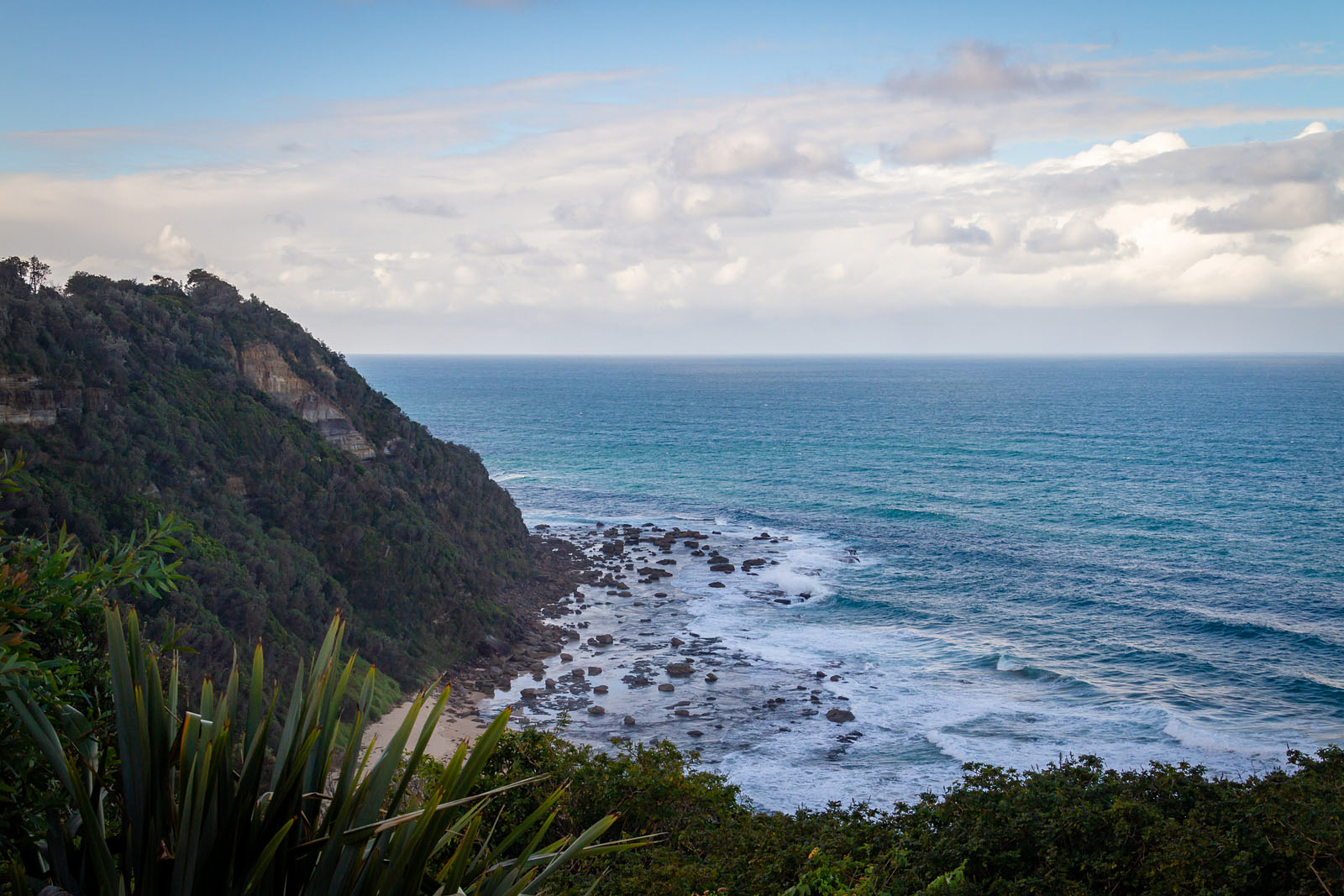 I joined my family at a table, took a quick look over the relatively short menu, and opted for the fish and chips. While Sharon ordered the food, the kids and I wondered around enjoying the views, which were greatly improved by a pod of whales passing by, breaching the surface on the odd occasion.
Despite ordering at the same time as my cousin and his partner, our food came out of the kitchen half an hour later. While this was frustrating, the quality of the fish and chips more than made up for it. My daughter's kiddie's cheeseburger and chips was also amazing (and large enough to have happily fed me).
Service was great and, when we lost a half-drunk beer while moving to a bigger table, it was immediately replaced for free without the bat of an eye. That said, this may have been since my 5 year old took matters into her own hands and had a word with the bar staff while I wasn't looking. There's a lot to be said for cuteness.
Would I go back? And would I recommend this venue? Definitely!
The Scarborough Hotel offers amazing views, good food, helpful staff, and is kid friendly. And being around an hour from Sydney it's perfect for a day trip, or a lazy lunch outside the city.