DFT Harbour Outing
DFT Harbour Outing
Sunday was a fishing day and Baha Fly Fishing and the DFT organised a day morning's outing to the Durban Harbour. There was an incredible turnout of aronud 20 fly fisherman and it was amazing to see the banks crowded with fly fisherman.
Sadly the fishing wasn't great, perhaps due to the dolphins playing directly in front of us. None the less a few gurneys came out and everyone had a fantastic time. Nick and I eventually resorted to hunting gobies in the shallows with our baskets but hey, a fish is a fish. Not so?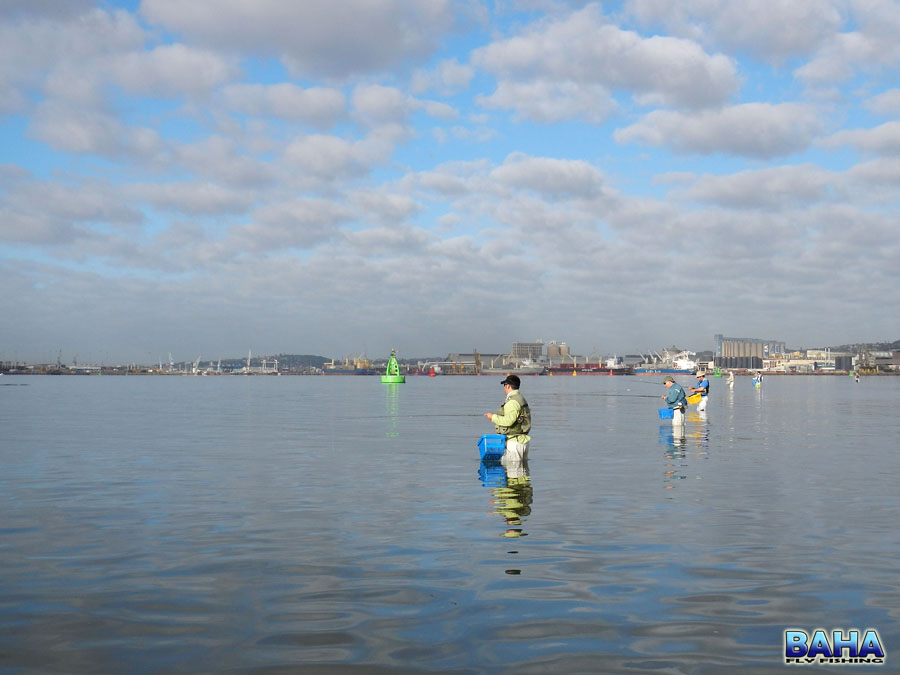 When we were done on the banks around half of us met in the trusty Pirates Arms to enjoy a few drinks and a hearty breakfast. It was amazing to see that very little had changed in the venue and was great to see the usual due of Nick and myself joined by around 10 other fisherman.
After the fishing I headed home where I touched up the painting of the spare room. I then sat down and spent a couple of hours developing the new DFT website. All in all a very productive weekend.