Halloween At Mac Nicol's
Halloween At Mac Nicol's
As we headed to Mac Nicol's for Halloween I realised that 2015 had fast become the year of Bazley. Being my third post on this campsite for the year I'm not going to go into too much detail about the venue itself. It's classed as a 4 star caravan park and, although I don't know what that means, they certainly do live up to the rating. In fact on arrival they actually erect your tent for you, all while serving you tea and coffee. And this (insane) treatment lasts until you leave; tea and scones are served by the pool at 10:30am, braais are lit for you in the evening, activities are planned for the kids, and when it comes time to leave they actually drop camp for you (sadly without coffee).
But I've blogged about this all before, including the facilities which include a heated pool, bar, pool and table tennis tables, a shop, bar, canoes, mountain bike trails, the lagoon and beach, and more. So in this blog post I'm going to focus specifically on the Halloween weekend and the activities surrounding it.
To start with the resort was busier than I'd ever seen it, with the Halloween festivities being used as a fund raiser for Sarnia School. This meant that the majority of camp sites were full, as well as many of the cabins. In fact I heard that there were over 100 kids on site, and probably even more adults.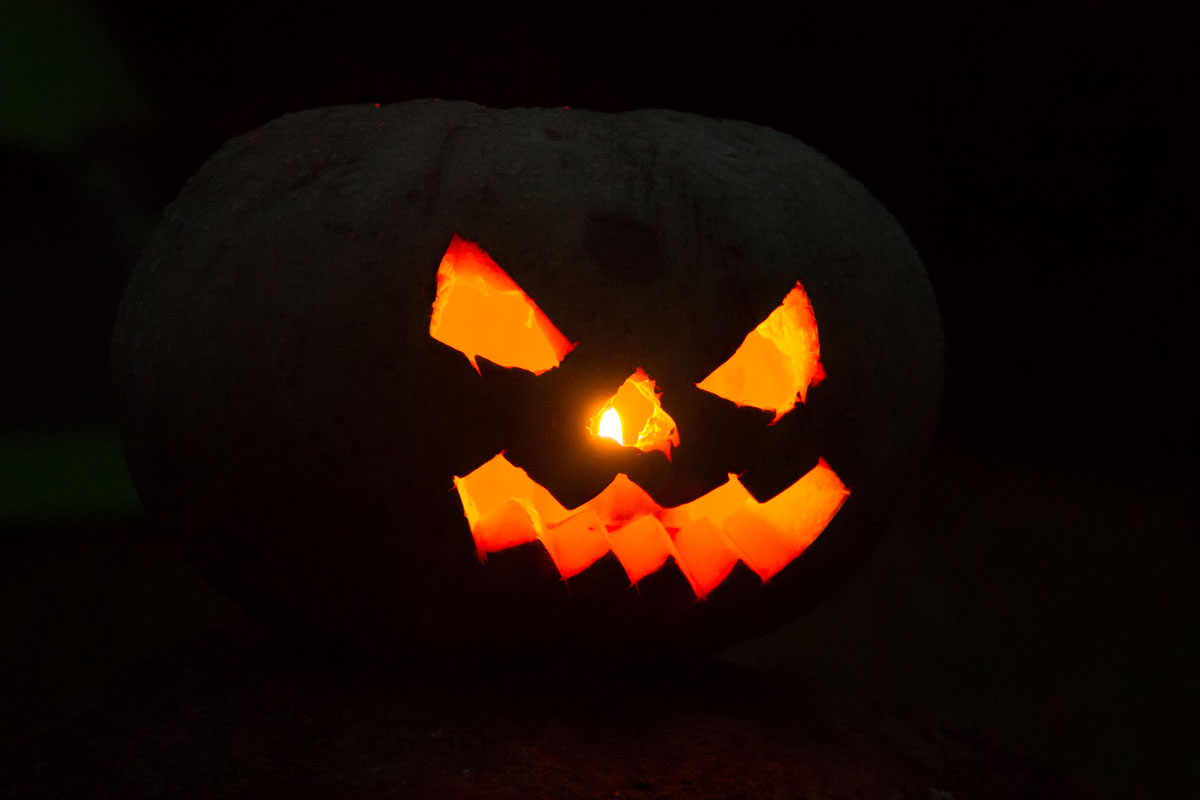 Sharon, Emma and I arrived early on the Friday morning after taking the day off. This turned out to be a great move as Friday was the only truly sunny day. It also meant that we had the pool to ourselves for the one and only time over the course of the weekend. People started flooding in from 3pm on Friday and after that the pool was best described as a chaos of kids – not that that's a bad thing, unless of course you don't have kids.
The rest of our friends – the Ottos, Haynes' and van Schalkwyks – arrived between lunch and sunset and got to enjoy our gazebo while their camps magically appeared. And then the fun began…
Our first evening got a little out of hand, starting with a braai and ending with a late Springbok (World Cup) game. Dave made every effort to support "Los Pumas" while the rest of us shouted loudly for the Boks, while trying not to fall asleep (pass out).
We awoke to a cloudy day 2, but not even the rain could put a damper on Halloween spirits. We spent the day by the pool and playing in the lagoon until 4pm when the fun began. Out came the Halloween decorations and our sites took on a whole new life – spiderwebs in the trees, skeletons, gravestones, carved pumpkins, and more. Then the costumes came out – Emma was a princess fairy, Sharon was a devil, and I was (meant to be) a pirate. I say "meant" since clearly the costume Sharon had bought me was designed for a 5 year old and was never going to fit. None the less we made a plan and a pirate I began (okay, I drank rum, but that's a costume). The rest of the group were fantastically made up as witches, wizards, minnions, pirates, the hulk and more.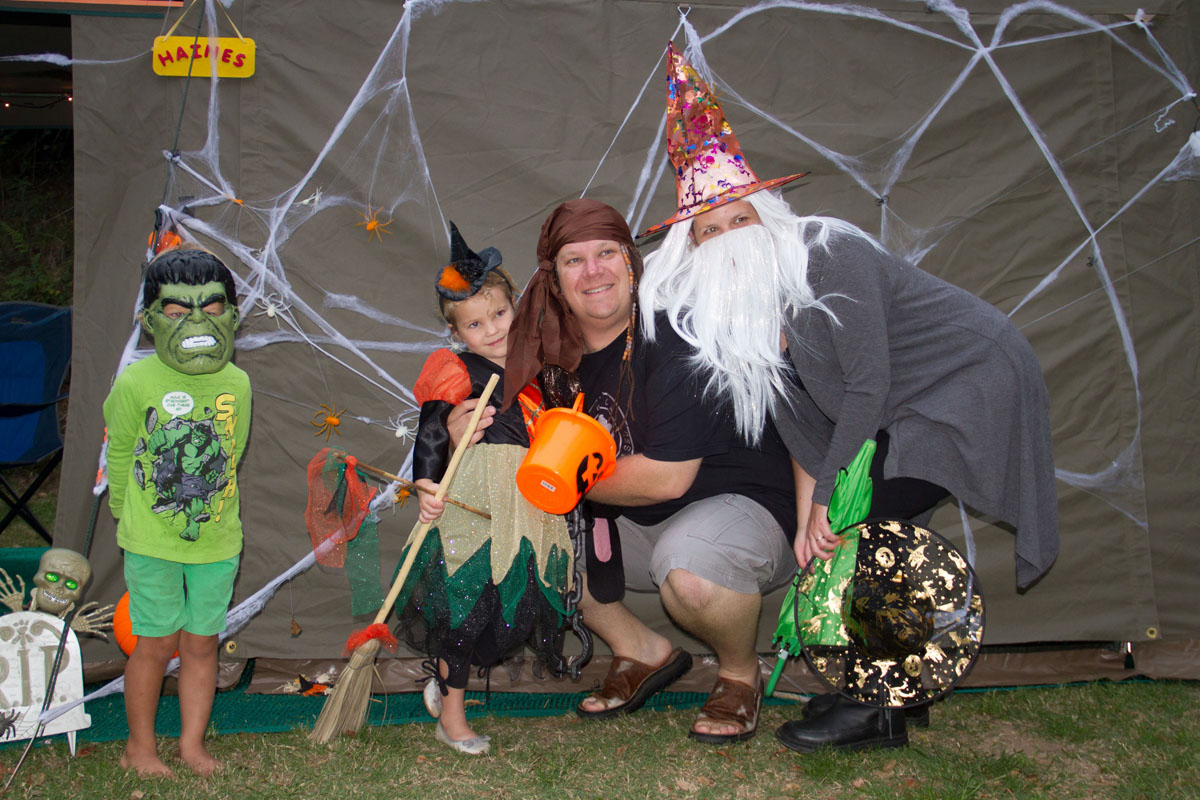 At 6pm we gathered in a light drizzle at the shop for the Halloween parade. There must have been over a hundred people, buckets in hard, ready to scare children while feeding them copious quantities of sugar – not a great plan but a fun one none the less.
We paraded to the pool, and then all chaos broke loose as kids scattered in all directions to trick or treat. Amazingly absolutely everyone had decorated their sites, and were amazing with the sugar crazed kids. One group had even built a haunted house out of multiple gazebos, and were kind enough let little Emma have a less scary trip through it. Emma amazed me by trick or treated on her own (with me in tow of course). She was certainly overwhelmed but took just one sweet from each site, and even remembered to say her thank yous, which resulted in many more sweets being snuck into her basket – ah, to be cute again – okay, to be cute.
Surprisingly the kids passed out quickly after all the trick or treating. That said, so did the adults. It was a relatively calm night after the previous night's festivities.
Sadly the next morning saw more drizzle. We dropped our camps and packed away the wet tents, knowing they'd have to be setup again at home. We then had a quick swim and slowly headed home one at a time.
It was great having a horde of kids roaming the sites, and even better having hundreds of other kids to entertain them. In short, Halloween was Mac Nicol's was simply amazing. We'll definitely be back next year, and I'd certainly recommend it to everyone I know. Just please save us a site…