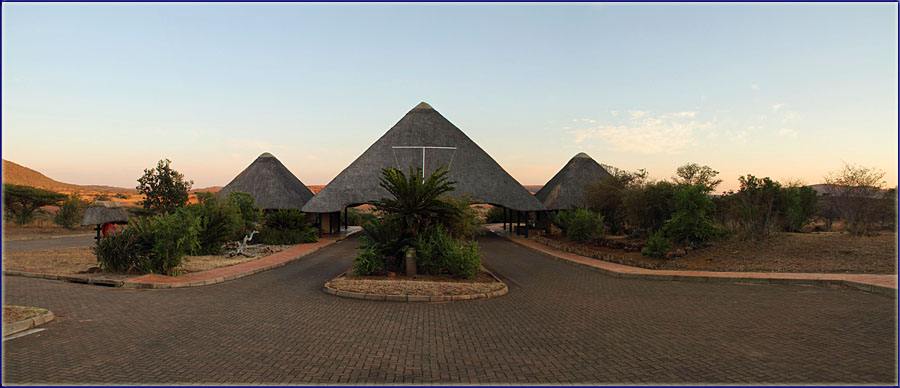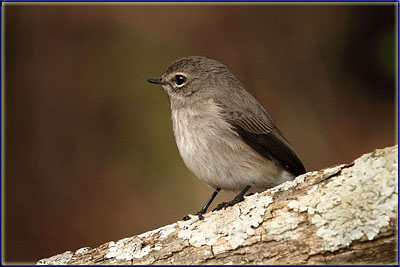 Sharon and I got off to our usual early start as we headed for Ithala Game Reserve in northern KwaZulu-Natal. We headed north on the N2 until we were driving along the shore of Jozini Dam; this was after all the best possible route according to my Garmin. We then made a left and suddenly found ourselves on a 30km stretch of relatively rough dirt road. Clearly Mr Garmin is unaware of which roads are dirt, and we quickly realised we should've headed north from Hluhluwe on an all tar route.
Thankfully the Jeep made quick work of the dirt and before we knew it we were back on tar roads and nearing the town of Louwsberg. The plan was to full up with diesel in Louwsberg before heading into the reserve. Sadly neither of the two small "garages" we could find had 50ppm diesel. In fact, one of them had no diesel at all.
I tentatively put in a hundred rand of 500ppm diesel in the hope that the reserve would have a pump. We then drove the last few kilometres before pulling up to the beautiful Ithala gate. Thankfully there was a diesel pump but the staff at the gate were unsure as to whether it was 50ppm or 500ppm. I decided to skip filling the tank and we drove into the park.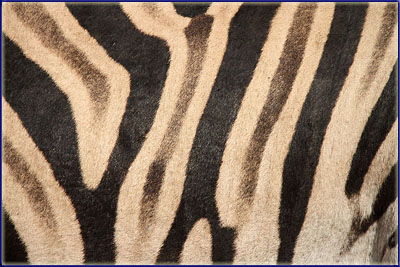 Since it was well before 2pm, our check in time, we went for a drive around one of the larger loops in the reserve. Despite seeing very few animals the landscape was amazing and kept us well entertained as we explored the park. The scenery ranges from grasslands to the Ngotshe Mountains and is vastly different from most of the country's other parks. We did come across a dead giraffe which left us wondering what had brought it down since there are no lions in the park.
As 2pm neared we pulled into Ntshondwe Camp and enjoyed a sherry as we signed in. The camp is absolutely first class with thatch huts nestled into the side of the mountains, overlooking the reserve. One of the unique features of this reserve, as well as the camp, is the availability of hikes thanks to the absence of lion. The camp also boasts a rock lined swimming pool for those hotter summer days as well as a restaurant, water hole and hide. It's probably also worth mentioning that the reserve has won three consecutive AA Travel Guides and SAA Resort of the Year awards.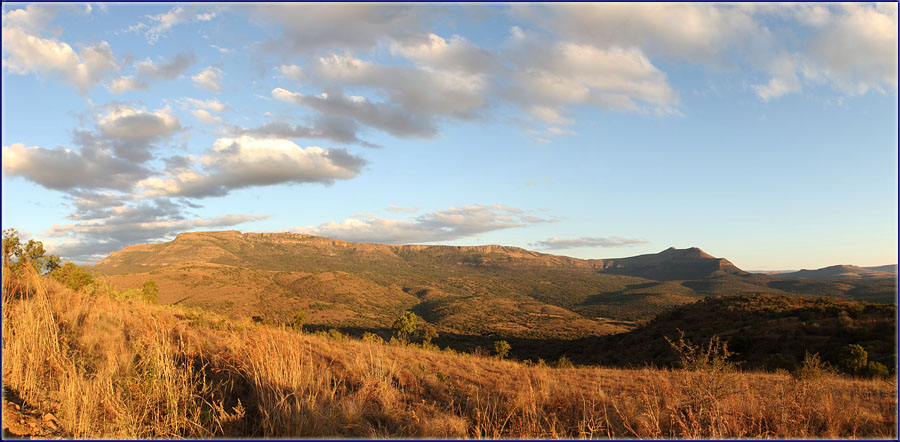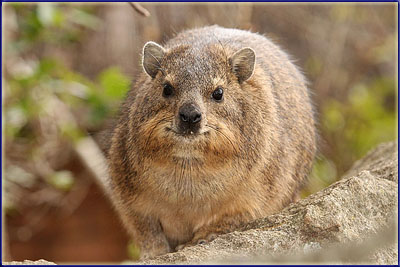 Amazingly, while we were at reception, we took a look at the sightings board and there had been two sightings of lion. As I mentioned earlier there were not meant to be any lion in the park and as such they were asking visitors to photograph the lion if they saw them in order to confirm the sightings.
After a short evening drive we nestled into our chalet, lit the fire, and enjoyed our customary night one meal of braaied hamburgers with Mazavaru. Sadly the units come standard with DSTV and we found ourselves spending the cool evening in front of the fire with a glass of red wine watching a movie; a rather sad way to spend an evening in the African bush.
Our first morning got off to a slow start with me coughing and sneezing. Hoping it was just the thatch we climbed into the car and headed out on our morning drive. Our goal was to find the elusive elephants which are the pride of the reserve and apparently quite hard to find. Clearly it was our lucky day as we stumbled upon them quickly and easily.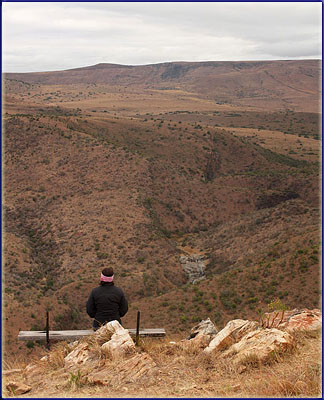 We then headed north to the Phongolo picnic site which is beautifully situated on the banks of the Phongolo river and home to a lovely old swing bridge. After enjoying our breakfast under the canopy of trees we climbed back into the car and headed back to camp in the still cloudy weather.
Not being a couple to sit around lazily we headed out for a short walk before lunch which saw us heading up one of the koppies overlooking the camp. The view was spectacular and we quickly decided that the following day we would take on one of the longer trails heading up the side of mountains. We were also treated to some close up dassies which seem to have become rather tame around the swimming pool area. Sadly so had the monkeys which greeted us in our chalet when we returned from our walk.
Our afternoon drive was once again relatively quiet, but we did see some fantastic birds whenever the sun popped its head out from behind the clouds. We also came across a few species we don't see frequently in other parks, such as the mountain and common reedbuck.
Dinner that evening was a hearty rack of ribs which was once again followed by a glass wine in front of the fire. And who could blame us, it was after all rather chilly outside.
On our third day we decided to liven things up a little and thus we skipped the normal roads and took on the 4×4 trail. It turned out to be a good choice as we came across the herd of elephants mid way through the drive. Examining the road we noticed it climbed shortly after them and soon we were enjoying a cup of coffee on a cliff face while the elephants grazed below us.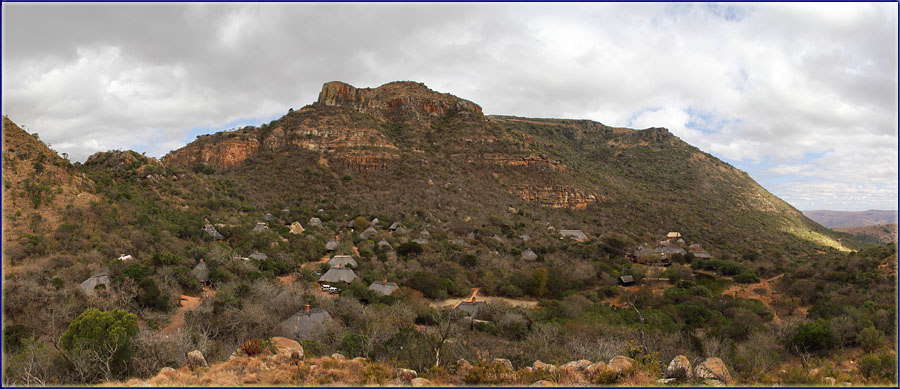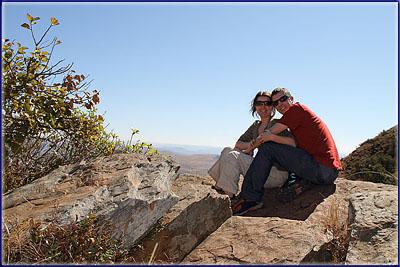 For those of you interested in 4x4ing, it's certainly not a tough route, but it does get rather tight in places. This in itself is not a problem, unless of course you're concerned about the paintwork on your vehicle. Other than the bushes there is one rather steep, rocky ascent followed by a less steep descent. A soft roader should be more than capable of this climb unless theres been a lot of rain in which case I'd avoid it. Other than the climb there are a few small river crossings, but these are all rather minor and not worthy of any concern.
After enjoying the 4×4 route we once again stopped off at the picnic sight in hope of finding a Narina Trogon before heading back to camp. Sadly we were out of luck.
Back in camp ventured out for our walk up the mountain which I'd highly recommend to anyone. Sitting high above camp we watched rock kestrels fly alongside the sandstone cliffs. From there we continued on to the porcupine cave which was sadly vacant (as far as we could tell, we didn't have a torch with us) before turning around and returning to our chalet.
Our post-walk, afternoon drive started with a trip back to the gate. Sadly we were running low on fuel and I was forced to fill up with whatever came out of the gate's pump (thankfully, after a little research back home, we discovered that it was in fact 50ppm). From the gate we slowly meandered back along various roads coming across many birds of prey in the process. We were also treated to a fantastic rhino sighting which we'd been hoping for since we hadn't seen one since entering the park.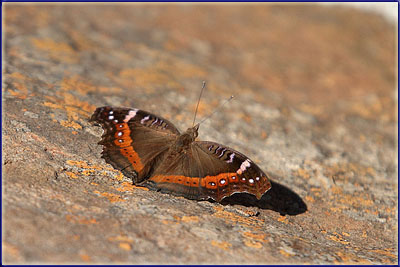 There was a fantastic sunset that evening which we enjoying in the park while sipping on a crisp white wine. We then headed back to camp for our usual evening braai.
While sitting around the fire braaing large steaks I heard Sharon yelling, "Cat! Squirrel! No wait…it's a bushbaby!" Lo and behold there was the most beautiful bushbaby sitting right there on our outside table, not the least bit perturbed by our presence. It then jumped off the table, into the tree next to the braai, and proceeded to watch me braaiing for the rest of the evening. Don't you just love Africa?!
We were up and at it early on our last day and by 6:30am were on our way out of the park. The plan was to head home through Hluhluwe/Imfolozi in the hope of seeing a few cats. It was a long drive through the park and around Sontuli Loop, and sadly we weren't rewarded for our efforts. The park was as beautiful as ever, and we saw a lot of rhino, but the cats were just too well hidden for us. The park was also amazingly full of day visitors with cars in sight around every corner.
Eventually, just after lunch time, we called it a day and headed for home. By 4pm we were back in Hillcrest and unpacking the car after another fantastic trip in Africa. Ithala is certainly worth a visit and I'll be back in the future.