Lotheni, The IPL And The Mooi
Lotheni, The IPL And The Mooi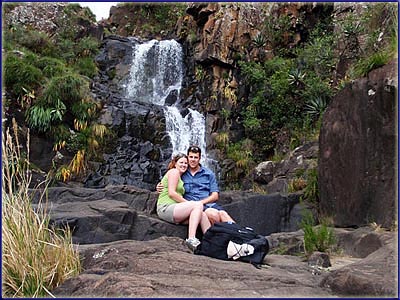 Finally Tuesday was upon us and we headed out to Lotheni. Woohoo, I'd been looking forward to this for a long time.
Lotheni was fantastic!! Over the 3 days/2 nights we were there I managed to get in a mornings fishing, and do a few walks. For those of you who are interested, Jacob's Ladder is an easy 2km walk (4km round trip) to a beautiful waterfall with a fantastic pool for swimming. Sadly it was too cold for us to have a dip, but we had a fantastic lunch there, while looking at the darkening sky and hoping we wouldn't get rained on.
The accommodation at Lotheni is simple, but comfortable. They have a generator on in the evenings for lights, but all other appliances are gas. The view from the chalets is great, overlooking the river. There is also a fantastic swimming spot, called Cool Pools, just below the camp which you can drive too.
The fishing was a lot tougher than Giant's Castle, but I managed to pick up 3 small Browns. If you're interested in this, check out my fly fishing blog.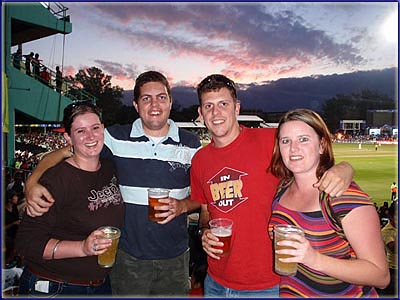 On Friday morning we packed up and headed back to Durban. We quickly chucked in a load of washing before heading down to Durban with Graham and Robyn for the Indian Premier League T20.
The cricket was fantast, and I'm proud to say that my team won (nah, nah to Sharon who switched at the last minute). It was supposed to be an early night for me, since I was fishing the next morning. But after a few jugs of beer, and a few dancing girls, it was off to Stokers. "Sadly" they were having a Jaegermeister promotion, which meant a few of those went down the hatch, before heading home for a few hours sleep.
I was up at 4:30, did the ritual shower and had a quick breakfast, before meeting up with Shaun and headed to the Mooi River for a days fishing. I'd never fished the stretch before and it was fantastically scenic. I managed one good Brown, and Shaun got 2. You know the drill by now…for more info go to my fly fishing site.