Mac Nicols Camping
Mac Nicols Camping
Having recently acquired a caravan, Brian and Bianca invited us to join them on a camping trip to Mac Nicols (Bazley Beach). We headed up just after lunch time, with Sharon working feverishly in the passenger seat to free up the rest of her weekend. Meanwhile Brian and Bianca were having a few teething issues picking up their new toy from Queensburgh Caravan Park where they were storing it.
My goal was clear…to setup my tent (and camp), faster than they could setup their new caravan. It turned out this was easier than expected. Firstly, Mac Nicols is a glamping site and our tent was promptly erected by 4 friendly staff members while we were served coffee. And secondly, Brian and Bianca arrived well after I'd cracked open (and polished off) my first beer.
Our first evening was relatively relaxed as the Johnson's setup camp with the help of the same friendly staff who'd assisted us. Kyle and Emma took full advantage and did their thing, exploring their new surroundings under our watchful eyes. Sharon, sadly, kept bashing away at her work while I continued with the 2M beers I'd found at the local bottle store.
Dinner consisted of roast chicken, rolls and a salad and was washed down with a few R&Rs and other rum concoctions. This led on to a few drinking games which meant we eventually scrambled for bed at midnight. Thankfully this was the end of the night for us, yet only the beginning for Brian and Bianca as Kyle woke up when they climbed into the caravan. For Brian this meant a 2 hour walk around the campsite at 3am trying and get him back to sleep.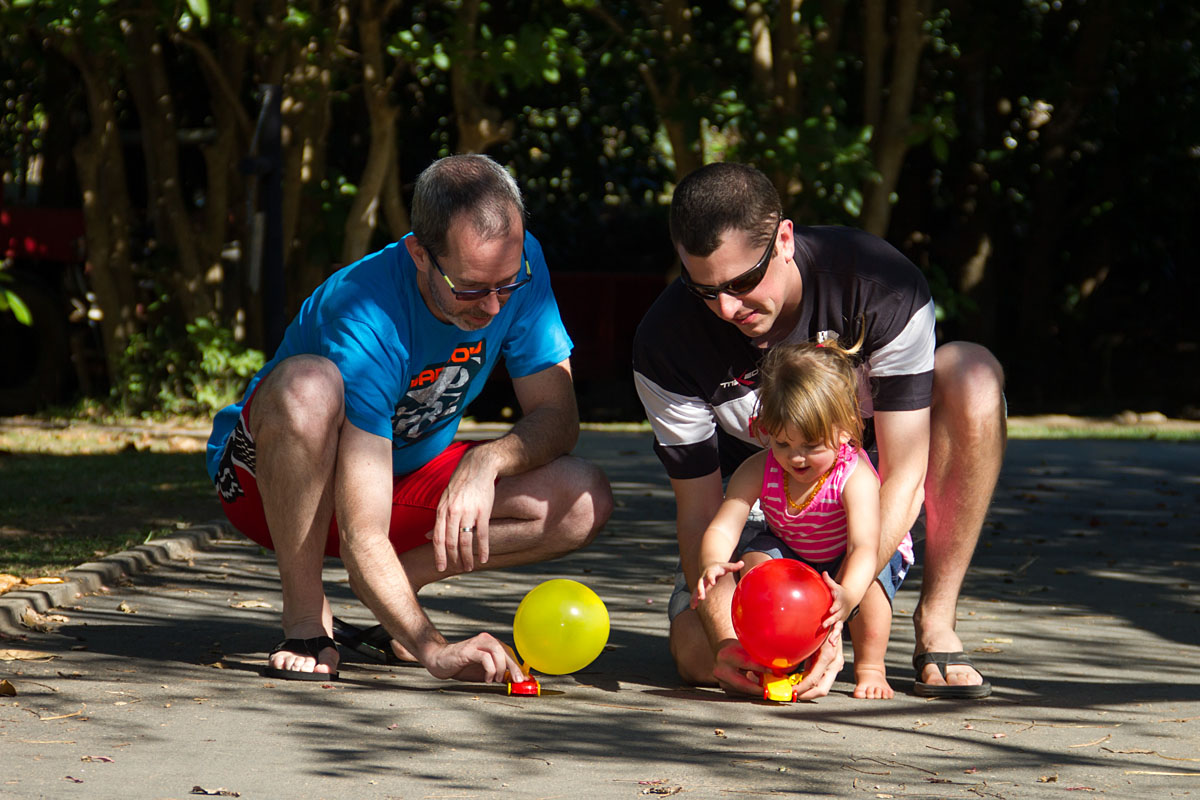 We were all feeling a little ropy the next morning and got off to a slow, coffee driven start. Breakfast turned into brunch as Brian whipped up a feast of eggs, bacon, mushrooms, tomato and more.
Feeling a little more human we got on with our day. For Sharon and I this meant a few trips to the shops, a playground adventure with a lot of bouncing, and a few games of table tennis. Brian and Bianca relaxed around camp since Kyle was sleeping, or at least in the process of being put to sleep. This was to their own detriment as Sharon and I quickly discovered the scone table at the pool and enjoyed a few fresh scones complete with cream and jam.
Ironically, when Kyle was awake, Emma was asleep. This did however give us the opportunity to shoot down to the river where we had a quick "smash the cake" photo shoot for Kyle's first birthday. It was a humorous affair since we'd kept the cake in the fridge and it, along with it's white chocolate icing, had gone rather hard. This made smashing the cake somewhat tricky for Kyle. In the end it was more of a poke the cake shoot but we all had great fun, and got some awesome photos.
That evening Sharon and I were responsible for dinner. This meant I headed off to the pool where I braaied fillet steak, wors, and garlic rolls. Besides the 10:30am scones at the pool, another nice aspect are the pre-lit fires and dinning tables by the pool. And even though not everyone joined me, I had a great time catching up with a few of the locals around the fires. Sharon and Emma did pop around briefly which was a nice surprise, and she instantly adopted several emergency backup grandparents.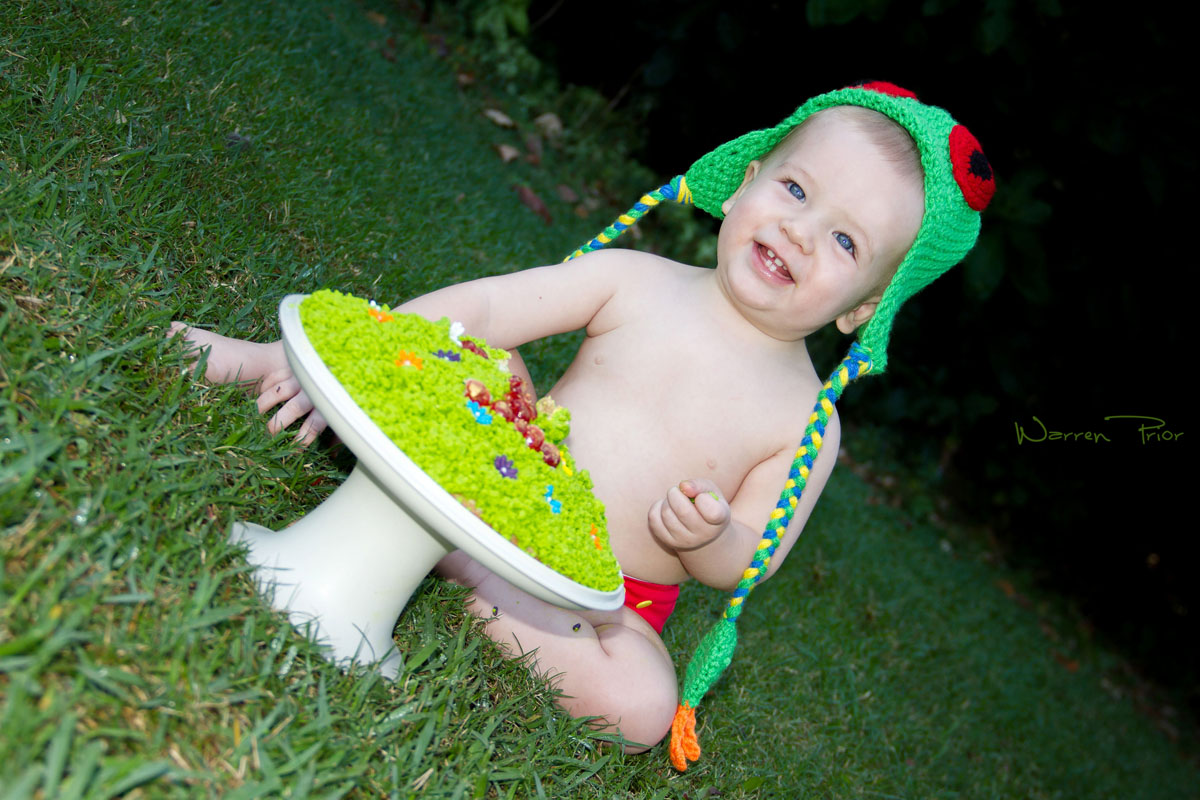 After dinner I prepared some gluwein which we all enjoyed, before moving on to the wine and rum. This however was short lived and soon we were all skulking off to bed to get a good nights rest.
Being a weekend trip, Sunday sadly meant packing up. My strategy has always been to pack up in the morning, leaving out the essentials like the gazebo and chairs, so that the rest of the day can be enjoyed without having to worry about dropping camp later. So we enjoyed a quick breakfast of fresh fruit, yogurt, croissants, ham, cheese and jams while the tent dried, and then got to it.
Once again my goal was to beat the caravaners which we did in style. Our camp was down within an hour, and we then assisted Brian and Bianca with theirs. It took a little longer than expected everyone was only packed up close to lunch. Brian and Bianca therefore decided to call it a day and headed home with Kyle. We opted to head for the Scottburgh beach for a little fun.
As it turned out it was well worth it and a beautiful day. We had a fantastic swim and then enjoyed a hotdog from the trailer in the parking lot which has been there for over 30 years. By this stage Emma was exhausted and so we headed home, with Emma snoring in her seat.