Mountain Biking the Lady Carrington Drive Trail
Mountain Biking the Lady Carrington Drive Trail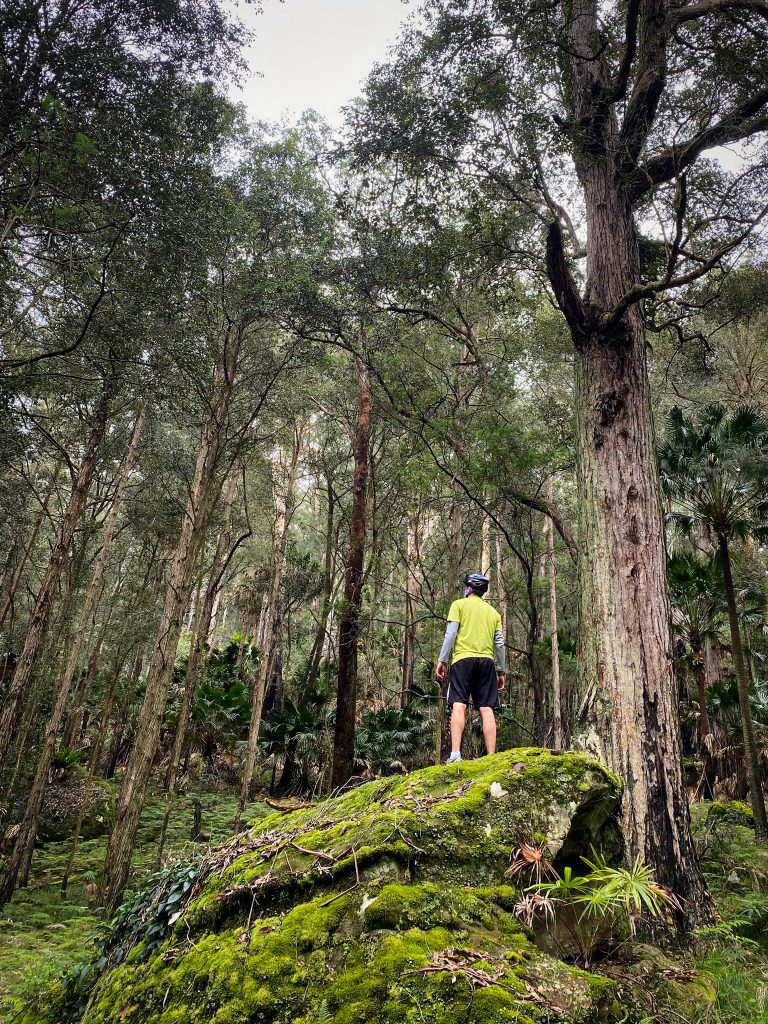 My wife and I are getting into the nasty habit of taking sneaky Fridays off, and then using them to do a little mountain biking, followed by pizza and beer at our new favourite venue, the Buena. This time we headed south, to the Royal National Park where we opted for a more relaxed, scenic route, rather than taking on another technical trail as we had done previously at the Manly Dam track.
A day's pass for the Royal National Park cost us a reasonable $12 (although there are multiple other options, including a multi-park annual pass for $65), which we bought at a toll booth when entering the park. We parked at the Currawong Park Picnic Area, which is technically located at the end of the trail, but in my mind is the most convenient parking spot for this route. This is especially true since the trail is a point to point route, and can therefore be ridden in either direction. So, unless you arrive in multiple vehicles, you're going to need to ride the trail in both directions in order to get back to your car.
The Lady Carrington Drive Trail is a great trail for families with young kids, or for those who are new to the sport. It's an easy track, following the banks of the Hacking River, which is open to both walkers and riders. It's relatively level, and offers good views of the river for the majority of the route. The trail engulfed us in blue gums, turpentines, and rainforest, and brought us into close contact with the much loved lyrebird. The forest is also said to be full of echidnas and monitors, however we were not lucky enough to see either of these on this occasion.
There are 3 picnic spots on the route, so pack a small snack, and enjoy a lazy day out, surrounded by nature, with friends or family.