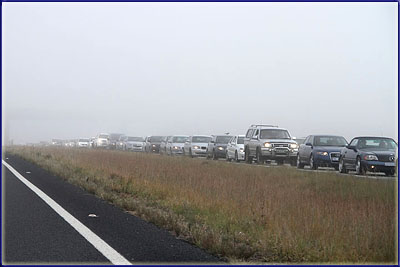 The long awaited Pilanesberg trip finally arrived and even Thursday night's packing seemed exciting…well, at first anyway. After having packed the majority of Sharon's and my kit into the trailer my mom finally arrived with her kit. FAIL! I'm not entirely sure that a bedside lamp (including lampshade) was necessary, but we eventually managed to squeeze everything in and headed for bed.
Amazingly I slept deeply for once and was feeling well rested when the 3:30am alarm went off. Half an hour and a shower later my mom arrived…with yet more packing. WHAT?! After realising it wasn't going to fit in anywhere we had to empty the car and trailer and start the whole packing process from scratch. So much for the previous night's efforts.
Somewhat annoyed I eventually climbed into the car and waited those final 10 minutes while my mom and Sharon did whatever it is that woman do in the house before a long journey.
The drive began in heavily misty conditions but thankfully there was very little traffic on the road (well in our direction anyway). I found it hard to believe that at 5am there were already Joburg registered cars pouring into Durban. Clearly however these were the clever ones since as we approached Joburg, Monster in hand, we had to gawk at the Durban bound traffic which was at points completely stopped on the freeway. Come on, think about it, is it really worth living in Joburg guys?
We arrived at Manyane Camp, Pilanesberg, just after 12pm. After signing in at reception we entered the camping area and drove around in disbelief. It was absolutely packed! For once I envied those sardines in their tiny can; at least there's order in there, unlike in this campsite.
Eventually we found two free sites. One was a marshland and so we opted for the other. Amazingly people kept pouring in and eventually some people were left camping on the side of the road far from any demarcated site.
Camp went up easily enough and my mom even managed to set up her tent entirely on her own. This was something she wanted to do for upcoming trips where she won't have anyone there to help her (and not because Sharon and I are terrible people).
After setting up camp we decided to go for our first drive of the trip. For those of you who don't know Pilanesberg, the campsites are outside the park although they do share a fence with it. As such we were forced to queue amongst the masses to get a gate pass. Why you can't do this when checking in I still don't understand? None the less we waited for 30 minutes before finally getting that valuable piece of paper and entering the African bush.
Not knowing the park Sharon and I randomly decided on our first route. And being the avid adventurers we are we opted for the road furthest from the main road. This saw us heading straight up one of the rocky, volcanic hills and turned out to be a very bad road.
The recent heavy rains had clearly left all dirt roads badly eroded, muddy, and scattered with rocks. Another sad side effect of the rains was thick bush and tall grass (at times well above the height of the car) which made game viewing (and photography) somewhat tricky.
We plodded slowly along our chosen first road with Sharon and my mom doing the game spotting while I tried to not wreck the car. Things were looking somewhat dire and for the first 45 minutes we did not see a single animal (and yes, that includes impala).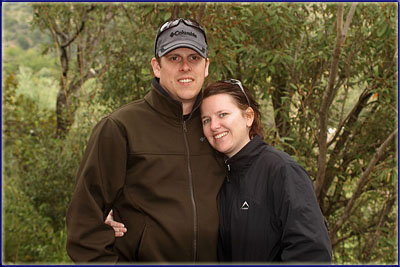 Thankfully we made it over the treacherous peak and were soon crossing the plains surrounded by an abundance of wildlife, consisting mostly of springbok and wildebeest.
Sharon was the first to cause some excitement when she yelled "STOP!" I quickly reversed as Sharon gazed through her binoculars at the koppie we were passing. "It's a cat on a rock!" was her next statement, soon followed by a sad, "No, it's a rock on a rock", and then a, "ok, it's a dassie". It might not've been anything exciting but it sure got the adrenaline flowing.
We returned to camp where we soon discovered that my mom's camping chair was basically in pieces. Thankfully we managed to tie it together with a few pieces of rope and some left over duct tape. Amazingly it survived the trip like this thanks to the local campsite shop not selling any camping chairs…although they did sell a few other very strange items.
That night I braaied us hamburgers which Sharon lambasted in Mazavaroo. They were, as always, awesome! Finally, many hours after our 3:30am start, we all climbed into bed for the first night of our Pilanesberg adventure.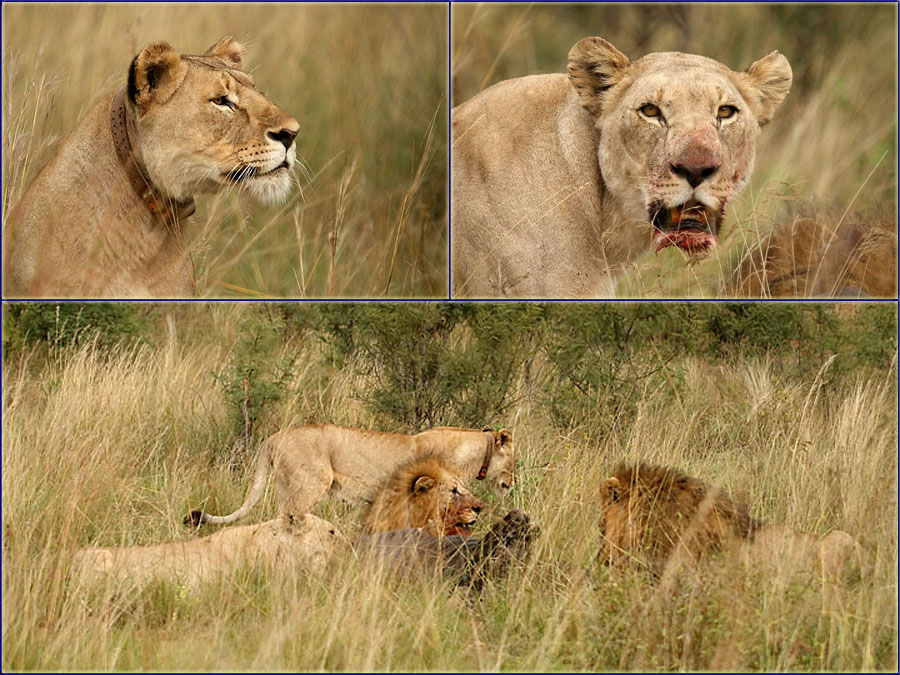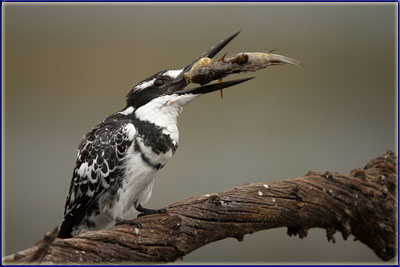 Day two got off to a slower start than expected. Our usual plan of being at the gate as it opens was forgotten amidst the cold and the previous days fatigue. We sat around camp drinking coffee until we felt it safe to drive with the windows open and then headed out. It was probably around 7am.
This time we avoided the mountainous road and headed for the more popular section of the park around Mankwe Dam. Thankfully this turned out to be a good decision and as we approached the road to the Fish Eagle picnic spot we saw a troop of cars climbing over each other.
We spent the next hour or so in a queue to see lion on a wildebeest kill. Clearly some people were above the law, driving in the bush or on the wrong side of the road, and then blocking it for other users and those people patient enough to queue.
The lion themselves were only about 10 meters off the road but, with the thick grass, it was near impossible to get a decent photo of them. None the less we snapped off a handful of shots before fighting our way back through the chaos and moving on.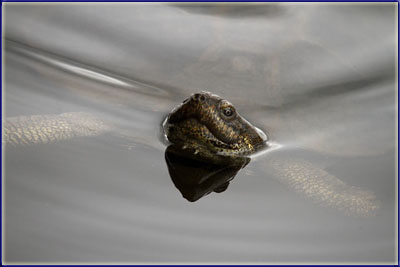 We then stopped off at the Mankwe Dam hide where I joined the tens of photographers playing "my lens is bigger than yours." I lost. The pied kingfishers were out in full force and although I didn't manage any shots of one fishing, I did get some great photos of a kingfisher swallowing a fish (they sit higher than the grass, unlike the lions, making them easier to photograph).
In the meantime I was starting to feel sick, which was somewhat annoying so early in the trip. So once back in camp I had a quick shower and then had a midday nap for the first time in 25 years.
While I'm on the topic of showers its worth mentioning at this point that ablution block D (the closest to the electrified camping sites) is pathetic. It has one shower, one toilet, one urinal, and clearly no cleaning staff. Thankfully ablution block A (for the caravans) is only slightly further away and offers a few additional showers and toilets and is remarkably clean.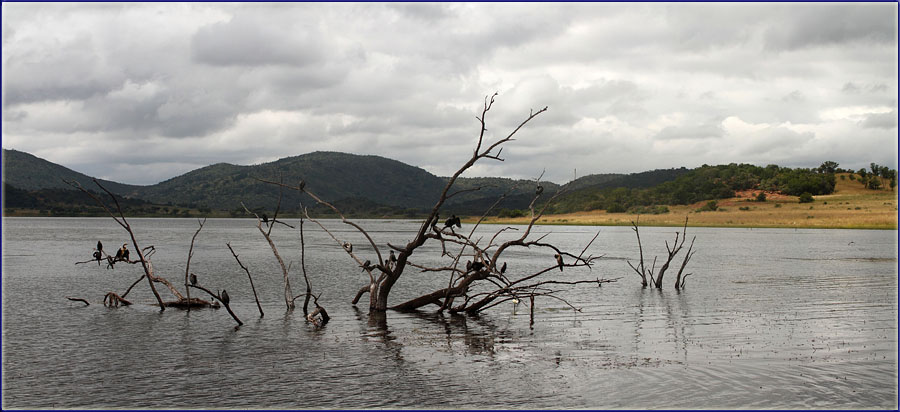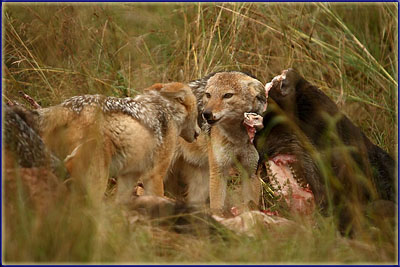 The afternoon drive took us back via the lions but we only spent a short amount of time there due to the crowds. The good news however is that a ranger was present and was controlling the traffic making things far more fluent and pleasant. Other than the lions on the kill there were also a few black backed jackals lurking in the area waiting for their turn at the carcass.
Shortly after the lion we came across a lone elephant which we watched for a while as it pushed over trees and dug for roots with its tusks. Another highlight of the drive was a fish eagle enjoying a fish on a nearby tree.
On route back to the camp we again went via the kill but the Lions had moved off. Amazingly we found a female just down the road stalking another herd of wildebeest. Sadly due to the fact that it was dark and that we had only 10 minutes to get back to the gate we had to move off before anything exciting happened. Up stepped Sharon McCrae for the speedy drive home. Oh, and we came across two jackals on route home far from the kill. Apparently Pilanesberg is the place to see these beautiful mammals.
Dinner that night was chicken kebabs and was going down well until I took a sip of a coke that had been sitting around since lunch time. I immediately realised my mistake as I got stung in the mouth by a swimming bee. FAIL! Things were somewhat chaotic for the next five minutes as Sharon tried to remove the sting in my mouth while I was simultaneously trying to swear. Pudding was a delicious creme caramel and certainly aided the pain.
The next morning was Easter and thanks to a comment I'd made the previous day Sharon and I were forced to hunt for our Easter eggs. This may sound fun but with many other kids in the area I was forced to hunt with pace so as to not lose out on any of my valuable chocolate.
Mom, knowing that I loved the ears of the bunny (since they're generally the thickest chocolate) had melted down an entire egg and had moulded it into just a bunny with the world's thickest ears. As nice as this was of her it did look a little like a decapitated rabbit, a comment she certainly did not appreciate.
Post hunting we packed a picnic lunch and headed out into the park for what was to be a full day's drive. Having no time constraints we opted to head out on another mountainous road at the far end of the park. The reason for this was that the road bordered on the wilderness area which was where the majority of the buffalo were located. As an added bonus this road was also known for being a prime area for sable, cheetah and verreaux eagles.
As expected we started with a small detour via the lion kill which had been taken over by a handful of jackals. On route to what I call buffalo loop we again came across a chaos of cars. This time it was due to a leopard with two cubs which had made her den on a koppie next to the road. We were lucky enough to get a great sighting of the female sitting proudly on a rock before she got sick of us humans and ducked out of sight. Sadly we never saw the cubs.
From what was to become known as leopard rock to us we continued for buffalo loop, running into some lion on the road close to the Ruighoek watering hole and hide. Things really had taken a good turn from the slow and worrying first drive of the trip.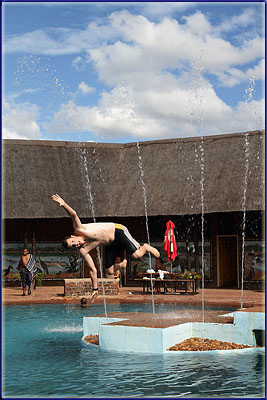 Sadly buffalo loop was somewhat of a let-down. The only excitement was some lion spoor I spotted thanks to the cold, wet weather. Amazingly, as we later found out, we'd missed the lion by only half an hour. Go tracker Warren, well almost.
We did also stop off for a great lunch of homemade chicken and sausage pie (as well as salad and other dinner left overs) at one of the picnic sights. Sadly thanks to the wind and cold we scoffed it down somewhat faster than we should of in order to get back to the warmth of the car.
The route home was once again via Mankwe hide which was once again filled with photographers and kingfishers. There was also a beautiful baby croc on one of the tree stumps which I managed to shoot a few shots of (yay, another animal not located in long grass).
That night we got home while it was still light thanks to having been out all day and dinner consisted of boerewors, garlic bread and mielies.
Day four saw another slow start thanks to the previous long day in the car. Game viewing was generally good although we saw nothing hugely spectacular. That said we stopped off at the Pilanesberg Centre for toasted sandwiches and, while there, we saw the warthog with the world's largest tusks. And not only that, he tried to mate with a female warthog who seemed less than keen and made some spectacular noises that are far from describable.
With some sun in the sky Sharon and I decided to spend our midday break playing putt-putt, checking out the aviary and swimming. We started with the aviary which was somewhat disappointing since there were more birds just 5 meters outside the door than there were inside. That said they did have some nice species in there and it was well maintained.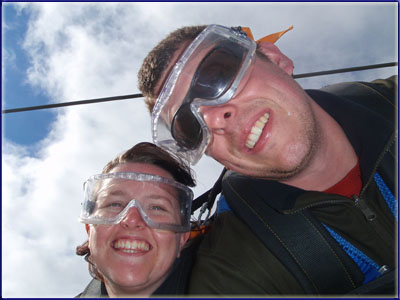 From the aviary we hit the putt-putt course which Sharon absolutely dominated – twice – thanks to my nemesis hole. I was leading both rounds until the same hole which I don't think I ever managed to sink the ball on. Damn you evil, nemesis hole.
Putt-putt was followed by a swim in the fountainous pool (well for me anyway). The weather had started to cloud over, and it was starting to cool down, but I was determined to do it and so I had a quick swim. Sharon meanwhile relaxed on the side with a beer which may in retrospect have been the better option. Oh well, we never regret the things we did.
The afternoon drive was once again very productive. It started with a black chested snake eagle just outside the camp and continued with two good elephant sightings. The first was a large herd which had a group of cars completely surrounded and were crossing amongst them. I'm sure some of the occupants soiled themselves as a few of the younger elephants trumpeted loudly at them while passing just meters away. The second was far more relaxing and story book like as we watched a smaller herd bathing and canoodling each other in a water hole. We also came across a large herd of eland which was nothing special for us Berg goers but is apparently a good sighting for the park.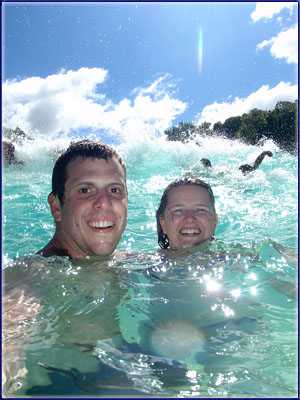 The last sighting of the evening drive was an incredible achievement by Sharon. While driving home in darkening conditions Sharon somehow spotted a spotted eagle owl on the ground in amongst some thick foliage. Even the tracker in the game viewing vehicle behind us was impressed and followed us religiously for the next short while.
Back in the misty camp (actually, it wasn't mist, it was smoke from all the fires and it left its smell on absolutely everything) we made some Mazavaroo mince and vet koek for another fantastic dinner. And the best part, I wasn't left smelling like braai for the first evening in ages.
Day five got off to a different start. The original plan was to move to Bakgatla but the weather was looking ominous and we didn't want to pull down and set up camp in the rain. As a compromise we decided to go and look at the camp and see if it was worth the move.
Bakgatla camp currently has a lot of construction on the go. The facilities themselves are slightly better than those Manyane but the sites are FAR worse. There is very little grass and there was a lot of mud around. In fact, as we later found out, a lot of people from Bakgatla were trying to move to Manyane.
Considering the mud (and effort involved) we decided to try and stay at Manyane rather than move. Thankfully, after rushing back to camp, we managed to keep our site for the remainder of our stay and therefore sat down to a nice lunch rather than a speedy pack up in the drizzle.
The afternoon drive was once again rather exciting, this time for reasons other than just our sightings. That said we did find our leopard on its trusty koppie so we can hardly scoff at our sightings. But just after that is when things got really exciting…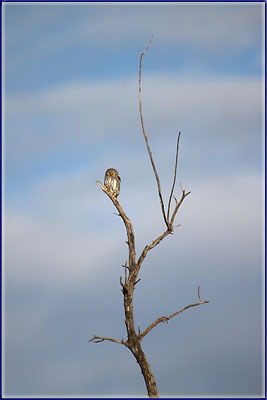 It started pouring with rain, and I do mean POURING. I could barely see out of the car's windows to drive and water was running down the sides of the road like raging rivers. And it was at this point that my mom suddenly realised that she hadn't zipped up her tent! FAIL! This combined with the fact that she'd forgotten her wine saw us rushing back to camp as fast as humanly possible.
I'm still not sure if the rush was for the rain or the wine, but thankfully when we did get back to camp the wine was safely there and amazingly very little water had gotten into the tent. The downside was that, due to what must've been horizontal rain, all of our chairs were wet. Thankfully it wasn't anything a smoke smelling towel couldn't fix.
For dinner that night we forwent on the braaiing, fried up some chicken and had chicken wraps and more creme caramel. Who ever said camp food was boring?
Day 6 was the planned outing to Sun City and the Lost Palace for Sharon and me. This was mostly due to Wednesday being the only day to have a sunny weather predicted. That said it was misty and gloomy when we crawled out of bed later than expected. It was time to make a call…hope that it clears up and go? Or wait for another day and risk worse weather?
Eventually we decided that the mist should lift and Sharon and I bid my mom farewell and headed for Sun City.
For a last minute decision our timing was impeccable. As we parked at 8:30am (too early for the sky car) a bus pulled up and we climbed on. I was a little undecided as to whether or not I was happy that we were the only people on the bus and the only car in the parking lot but it did mean that we mostly had the place to ourselves.
We arrived at the information desk at 8:50am, just 10 minutes before the first Zip 2000 run. It was still misty and we were undecided as to whether we should wait for a later run in the hope that the mist would lift. Eventually we decided it would disrupt the day too much and climbed onto the bus for the 9am zip.
As it turned out the 9am decision was a good one. The views from the top of the hill were spectacular with the Palace and Valley of Waves surrounded by mist. The sun was also breaking through which added to the mood beautifully.
After being briefed and having taken a few photos we were all put into our harnesses and readied for the ride. The Zip 2000 is a 2km long zip line and is apparently the longest in the world. It takes 40 seconds to reach the lowest point and you reach speeds in the region of 140 – 160 km/h. From there you start climbing to slow down and eventually slide back to the lowest point where you are taken off. The whole ride takes around 2 minutes and is 280 meters high. AWESOME!
You can go down singly or in twos and are suspended from the line by a single point on your back so you look like Superman in a flying pose. They also add what looks like a dart flight to your feet to keep you straight during you descent (although personally I think they add it to make you look cool). But hey, who cares, off go Warren and Sharon, the human darts…
I tried to film the ride on my happy snappy but sadly it was only after the ride that I realised that it only does 30 seconds of filming so I didn't get much. FAIL! The ride itself was spectacular – great views, great speed, dry pants…
Once everyone had come down we were bussed back to the information desk and the rest of our day began. The whole process took in the region of one hour.
First on our agenda was breakfast and I was surprised to find that there were very few places to eat. Wimpy had a LONG queue so we grabbed a quick bite from Steers and then headed for the Valley of Waves.
On route we came across the Bridge of Time. Not surprisingly it was packed with Japanese tourists (irony of immeasurable proportions) cooing at the elephant noises and minor shake which were supposed to simulate an earthquake. I joined in the fun, snapped off a few photos and then we continued on our way.
Our next decision was based around whether it was warm enough to swim at the Valley of Waves. Eventually we decided that since we were only there for a day, why the hell not. The next problem was that Sharon had forgotten her baggies and was having some sort of paranoid woman's moment. We ducked into a small shop at the Valley of Waves, soiled ourselves at the R599 price tag for a pair of baggies, mumbled something about being from Durban and then left.
The Valley of Waves offers a very limited number of rides for us Durbanites used to uShaka. There are two super tubes, two tube rides and the steep slide. I can only imagine that queues for these 5 rides get rather hectic if it's busy. Thankfully, due to the cool start to the day, Sharon and I didn't queue at all.
My first ride down the super tube was somewhat disappointing. I sat (yes sat) all the way down not wanting to get wet and cold. As a result I barely moved and even had to push myself on the odd occasion to keep going. Thankfully the second ride, once lying down, went superbly and I breathed a sigh of relief.
The water wasn't all that cold and after having hit all five rides a few times we spent a while in the wave pool which is really well done. Apparently waves are scarier in Joburg than in Durban and screams could be heard for miles whenever a larger wave was expelled.
The sun was out in full force by this stage and we spent a while on the "beach" defrosting. Kids around me built sand castles in the 1 inch deep sand which was somewhat amusing to watch as they hunted for more sand.
Just after lunch time people started to realise that it was in fact a warm day and suddenly long queues appeared for all the rides. We decided that this was a good time for us to leave, headed for a cold shower, and got back into our warm clothes.
From the Valley of Waves we headed for the games room to continue what seemed like a morning of child's play. We used the "giant claw" (yes, that's a Toy Story reference), raced horses, shot bad guys and drove cars. All in all good fun but then it was time to get more serious and head for the casino.
As far as I could work out there are two main casinos on the premises. The first one we found was directly next to the gaming area and was rather small. I made the assumption that this was merely there for parents with kids who wanted to gamble.
Wanting to be more serious we headed for the "main" casino which was located in one of the hotels. Amazingly this one was not much bigger. In fact it looked about a 10th of the size of some of the Durban casinos I've been too. I suppose it is over 15 years old, but I wasn't all that impressive.
Sharon and I each got a R200 card from a machine and headed to the floor. Having spent the morning in a pool and having drunk a R20 Coke (yes, Joburg tourists clearly get ripped off more than Durban tourists) I decided it was time for a toilet break (no Joburg, I didn't use the wave pool). Sharon said she'd wait for me and I wandered off to the toilet.
Upon return Sharon was nowhere to be seen. I looked around and spotted her at one of the slot machine bashing buttons like kids on a whack-a-mole machine. I wandered over and asked if she knew what was going on, to which she replied, "No, but I think I'm winning," and continued bashing. I eventually managed to make her take a breath and when I looked down her balance had turned from R200 to a R950. Impressive!
We drew out R750 to put her back on R200 and I started my gambling. Within 5 minutes I was down R50 and hadn't even had a small win. I mumbled some rubbish and headed for the 2c machines hoping to make my money last longer.
Sharon and I sat down next to a lady and started playing. I was first into a bonus and got somewhat excited. Sharon followed shortly afterwards with screams of glee. At this point the lady asked us if we were first time gamblers and proceeded to explain to me how the games worked. I really didn't have the heart to tell her that I work in the industry and sat there listening intently.
After a few more bonuses and wins I was up to R350 and Sharon was close on my heals. The lady again started chatting to us, this time to explain how she'd pumped R300 into the machine and won nothing. Sucker!
Not being a big gambler I gave in at this point, drew out my winnings, and watched Sharon bounce from machine to machine and win more and more. Eventually she realised I was getting bored, drew out her winnings, and we called it a day.
After queuing for around 20 minutes the single Sky Car picked us up and returned us to the parking lot. It was still early and so we opted to drive home through the reserve. We entered at the Kwa Maritane gate and made our way slowly up a very bad road back to Manyane.
The road was so bad that I got to do very little game viewing and instead focused on not destroying my mom's car. Sharon, who should've been looking, seemed more engrossed in her celebratory warm beer which we'd found in the boot. Our only decent sighting was a beautifully bright black backed jackal which we followed on the road for quite some distance.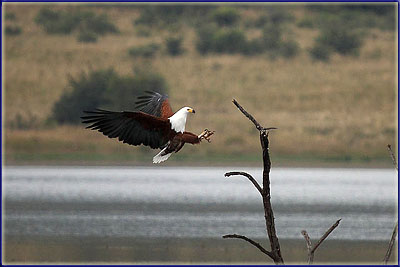 Dinner that night was steak, garlic bread and mielies. All in all a great day and a nice break from the reserve roughly mid-way through our stay.
Day 7 got off to a great start with a flash sighting of a serval. We also came across klipspringer and a lot of elephant and rhino. Lunch saw us finally make good use of Sharon's jaffel iron with steak, cheese and onion jaffels made over the gas burner (yes, I know its woosie to not do it over a fire but by day 7 I was running out of non-smoky clothes).
Our afternoon drive saw us rushing to the far end of the park to give buffalo loop another try. Four of the Big 5 is somewhat annoying, especially when you're missing the buffalo and not lion or leopard as is expected. Our sighting of that drive was amazingly a black mamba on the road in camp (well, just outside of camp and before going into the park).
It was also rather humorous to be stopped by a car of foreigners complaining they've seen no animals for over an hour. And then just after rounding the corner from them we came across elephant and rhino on the road. Had they possibly missed them?
The drive was followed by a fantastic curry which my mom had brought along. Even better was the fact that it meant another dinner smoke free.
We woke up on day 8 to by far the coolest morning of the trip. It was 6 degrees and driving through the park in that temperature with all the windows down was somewhat chilly. Sadly, although we did see a lot of game in the morning, there was nothing spectacular to report.
The main mission of the morning drive had been to find more red wine and having stopped at the Pilanesberg Centre only to be quoted R79 for a bottle of kak we decided to leave the confines of the park and head to the local shabeen. Thankfully they had some Barone at a quasi-reasonable price of R49 so we quickly stocked up.
Once back at camp we headed out for the afternoon, and sadly final, game drive. That was of course after some fantastic curry jaffels.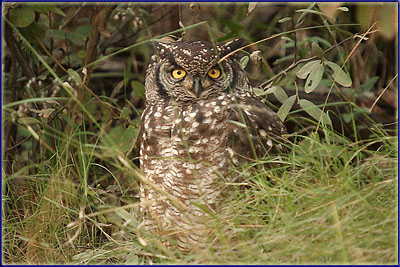 Being the final drive we headed out a little earlier but things got off to a slow start. Thankfully things started getting exciting when Sharon spotted her first malachite kingfisher which she'd being looking for for ages. As we were sitting there watching it she suddenly freaked out about a crocodile next to the car, pushed the accelerator to the floorboards and wheel spun the car into a puddle almost getting us stuck. As it turns out it was just a water monitor.
The rally like excitement was followed by a stop at the now famous kingfisher hide where I managed to snap off a shot of a fish eagle in flight. Sadly I didn't get the fishing shot I was hoping for but I did get a few good photos of it landing.
We then headed past leopard ridge for the final time in hope of catching a glimpse of the elusive cats. Sadly this was not to be but we did get a good sighting of a brown hooded kingfisher nearby.
Slowly (and sadly) we made our way out of the park. Amazingly our last animal of the trip was a large spotted genet which was sitting proudly on the road straight in front of us. Eventually it ran off and that marked the end of our game drives and animals.
When we got back to camp in the dark it was starting to pick up again. People were arriving for the weekend and the sounds of excited new tourists filled the air. We cooked our final dinner which consisted of hamburger sandwiches since the shop had run out of rolls. I guess it was half due to it being our last day and us feeling lazy, and also due to the fact that it was all that was left in our cooler box.
We woke up lazily the next day and slowly packed up camp quickly (no, that's not a typo – we tried to be fast but some things just always seem to take longer than expected). By 9am we were on our way back to Durban and to Alpine Heath where my dad and Cassia were spending the weekend for a wedding…but hey, that's another story.