Running, Squash And Fishing
Running, Squash And Fishing
The weekend started with a 7km trail run for Sharon and I which was run in a slight drizzle. The trail run was at Giba Gorge and Sharon did far better than expected coming in as the 7th lady in that distance.
The race was followed by an egg and bacon roll at Giba and we weer joined by a fellow Derivcan and another runner we'd been chatting to on the course.
After showering off the race's mud I headed for the Complete Angler where Nick was in the process of purchasing a float tube. He opted for the new Xplorer Journey which was to be used for the first time the following day.
From the fishing shop Sharon and I headed down to Westville where I was playing in the Intertown Squash Tournament. Somehow I'd been seaded 5th for Durban and was taking on a lightie who was ranked 5th in Natal (U18). We had an awesome match and after loosing the first game I managed to go 2-1 after three. At this point my legs were starting to feel the effect of the morning's trail run and I was becoming noticably slower (and lazier) on the court. I pushed hard but sadly ended up going down 3-2 after a mammoth match.
Although it still would've been close I feel I might've taken it had I not run in the morning. Oh well, such is life.
I then relaxed on the sidelines with a few beers while Sharon and the rest of Colin's Cronnies played their usual Saturday afternoon social squash.
The plan was to head from squash to an Earth Hour party but Sharon and I were both pretty poked from the trail run and squash so we headed home for an early night instead. We did however turn off the lights for the planned hour, but this was mostly since we were both fast asleep by this stage.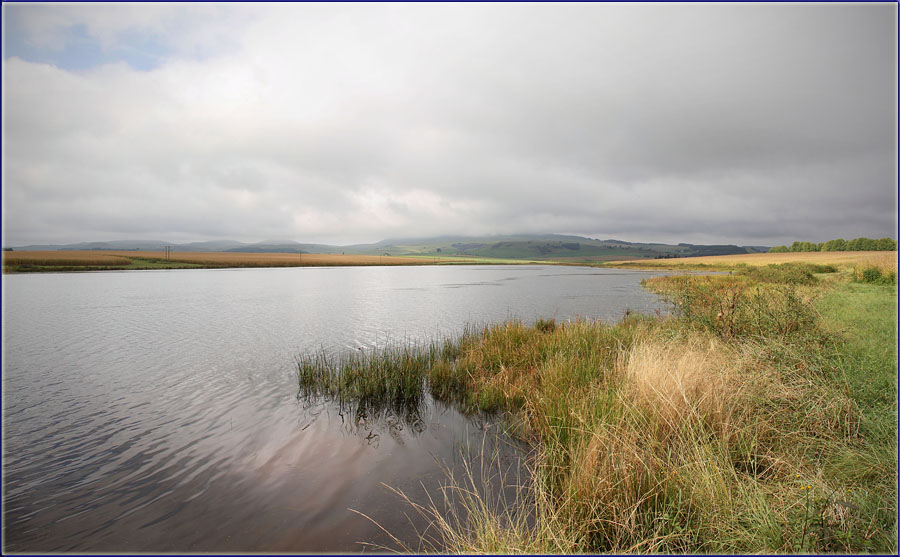 Sunday saw Nick and I heading for the Berg to give his tube its first run and hopefully nail a few Trout. Sadly things didn't go quite according to plan.
We opted to head for a new water called Prairie Dam which looked rather promising. After arriving and commenting on what looked like potentially productive weedbeds we pumped up the tubes and kicked our way out into the dam. It was only then that we realised that 90% of the dam was heavily jsut below the surface. In fact as good as it looked the only fishable section was close to the dam wall.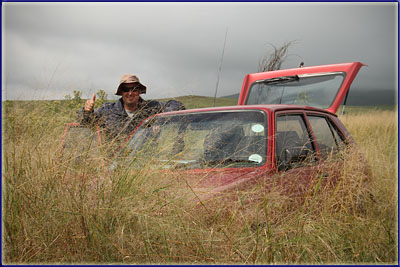 After half an hour or se we deiced it wasn't worth the effort and headed for Uitzicht which is conveniently located on the same farm. This too was a bit of a fail since it seems nobody had fished Uitzicht in quite some time. The final stretch of road had grass growing on it which was at times higher than the roof of Nick's Golf. In fact, had I not been their before I don't think I would've even found the dam.
Once we finally reached Uitzicht (or got close enough to park and get to the water) we also found the dam to be high and the water dirty. We fished for a few hours but sadly neither of us produced any fish. Nick did lose what he say's was a monster, but can we really believe Nick?
Eventually we called it a day and headed home to watch the Sharks take on the Crusaders at Twikenham. Sharon and I opted to watch the match in the local pub with a few pizzas. Sadly (or thankfully depending on who you ask) I missed the first half and only got to see the better second half. The Sharks lost but it was an awesome game of rugby to watch. All in all a great weekend.