Tala For Mother's Day
Tala For Mother's Day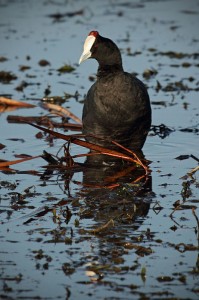 Being Sharon and Tarryn's first ever Mother's Day, Nick and I decided to take them (as well as our mothers) to Tala Game Reserve for a buffet breakfast and a day in the bush. With no set time to arrive Sharon, my mom and I left the house at 7am and, after a brief coffee stop, arrived at Tala at 7:45am.
Knowing that breakfast ran from 8 – 10am we decided to go for a quick drive in the park. The guard at the gate however told us to head straight to the restaurant since the roads were too muddy to drive on. Challenge accepted! So off we headed in search of mud and animals.
Our first port of call was one of the hides where we gave Emma and quick bottle and were enjoying the bird life when Nick called. He'd been told the same thing at the gate and, in a very unlike Nick manner, he'd listened and was waiting for us at the restaurant. We climbed back into the Jeep and quickly headed over.
Upon arrival we were greeted by the owner/manager with a huge smile. All the mothers were given a beautiful mothers day gift of a book on animals and we were then escorted to our table. Breakfast took the form of a beautiful buffet with everything from cereals and yogurts, to croissants and muffins, and bacon and eggs.
I must definitely commend both the excellent food as well as the even better service from our friendly and efficient waitress. Tala definitely scores a 10/10 here and I highly recommend them to all.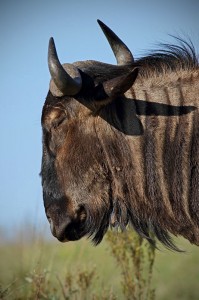 Once everyone was satisfied we climbed back into our vehicles and headed out into the park. Nick chose one of the bush tracks and soon we were deep in the bush exploring one of the more adventurous roads in the park. It was made even more adventurous by the mid route nappy change thanks to the newest member of the Prior family.
With the adventuring out of the way we explored a few of the more commonly travelled roads and enjoyed seeing all the normal game including rhino, wildebeest, kudu, duiker, impala, giraffe, zebra, etc. We then headed back to the hides where we took in the hippo, kingfishers, coots  and fish eagles.
Despite being just half an hour from my house it's amazing how quickly one feels like they're in the middle of the bush. Fantastic!
Finally we rounded off the day by gathering around the beautiful rock pool in the picnic site. The area was packed with other families enjoying the wildlife, pool and braais on offer at Tala. We found a shaded area under the acacias, layed out a few blankets, and enjoyed a picnic lunch with a few ice cold beers.
All in all a perfect way to spend Mother's Day. Thank you Tala!