Tala Game Reserve
Tala Game Reserve
Amazingly, for the first time in 3 years, I was actually with my wife on our anniversary instead of off fishing. We therefore decided to celebrate the special occasion with a night alone at Tala Game Reserve. Being close to home meant we got to skip the usual 3am wake up call comes with our average trip to the bush. Instead we headed out at a leisurely pace, dropped Emma off at granny's house, did a quick food shop, and then headed for Camperdown.
Despite this all we still entered the park just after 9am, cameras quickly in hand. Our first sighting was rhino on the hill – we were off to a good start. That done we headed to reception hoping for an early check-in. Sadly they weren't too forthcoming so we headed out for a morning drive. Being winter the bird-life was not what is could be, but there's no such thing as a bad day in the bush. We saw the usual rhino, wildebeest, blesbok, impala, zebra, giraffe, kingfishers, and many other water birds. We also managed to drive through a wedding and passed one of the private cottages, so clearly the map needs improving.
For lunch we stopped at the picnic sight where we enjoyed various finger foods on the well maintained lawns by the pool. It really is a spectacular location to take the family to for a picnic on a lazy Saturday afternoon – so I was surprised by just how empty it was.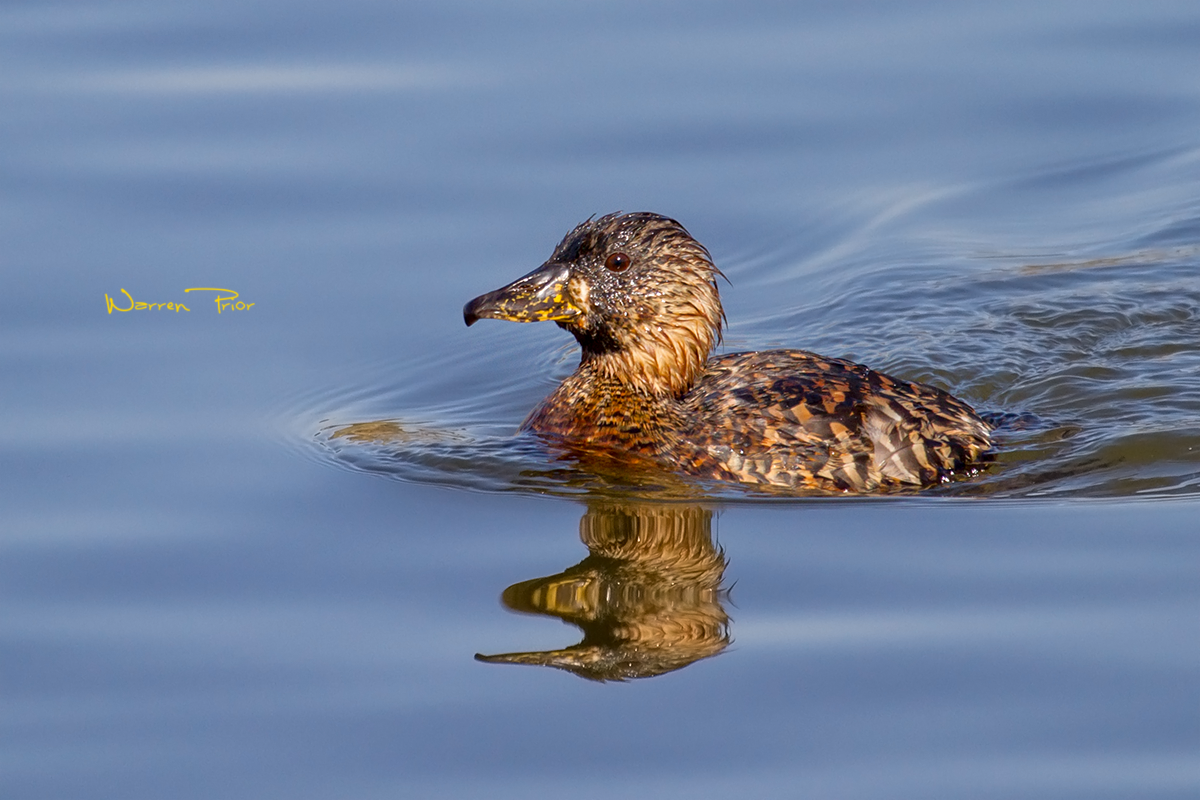 After lunch we headed back to reception where we enjoyed the world's most expensive gin and tonics prior to checking in. Perhaps the R50 price tag explained the lack of people at the picnic sight. That said it was beautiful restaurant, and the food looked good despite us not actually eating any. The shop at reception is also impressive and contains a lot of local arts and crafts, African themed of course.
Checked in we headed for our chalet to drop off our bags. I'd driven passed the rondavels often and had always wanted to stay there, so I arrived with high expectations. Thankfully I'm glad to say that I was far from disappointed.
There are actually 2 chalets, joined in the middle via an outdoor kitchenette. They sit on a beautiful deck overlooking a small watering hole with a shared fire pit. Each chalet has its own braai area, but they should ideally both be booked together as you are effectively attached to your neighbour.
The chalets themselves are self catering with no electricity, adding to the rustic feel. Inside they are simple with a double bed in the middle of the room, a few cupboards, and cutlery and crockery. For light a gas lantern is mounted on the wall and candles are provided next to the bed. They also have a small bathroom with a shower, but who would use it with the beautiful outdoor shower (sadly without bush views). All in all definitely worth a visit.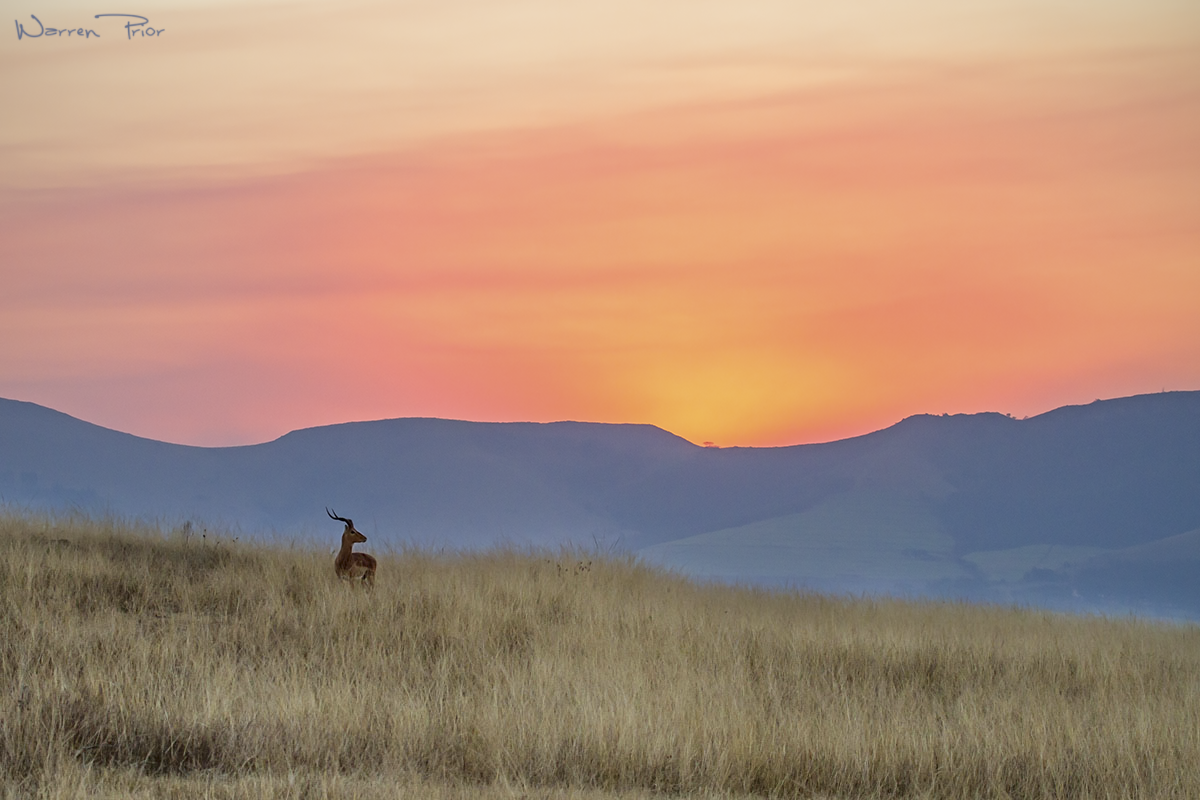 Having offloaded we headed out on an afternoon drive, braving one of the 4×4 tracks. This turned out to be a bad idea, not because the terrain was tough, but rather because the bush had not been cleared.This meant that Sharon walked ahead of the vehicle for long sections, pulling branches back while I drove carefully through to the metalic sound of thorns on paintwork.
Eventually, free of the thickets, we enjoyed a few relaxing drinks on the deck overlooking the dam. This was followed by a slow drive around the reserve which ended to the silhouettes of giraffe in front of the setting sun.
Back at our chalet we lit a fire and enjoyed another glass of wine overlooking our own private watering hole. Well, almost private, as our neighbours were following suit next to us. Besides these two humans we were also graced by a few animals coming down to join us for a drink.
As darkness fell we braaied our meat and then headed into our dark chalet, lit only by gas. Falling asleep surrounded only by the sounds of nature was magical. And it was amazing to think that all of this was only about 30kms from home.
The next morning we headed out of the park early to pick up our little girl for a trip to the zoo but hey, that's a whole other story…