Underberg Himeville Trout Fishing Club (UHTFC)
Underberg Himeville Trout Fishing Club (UHTFC)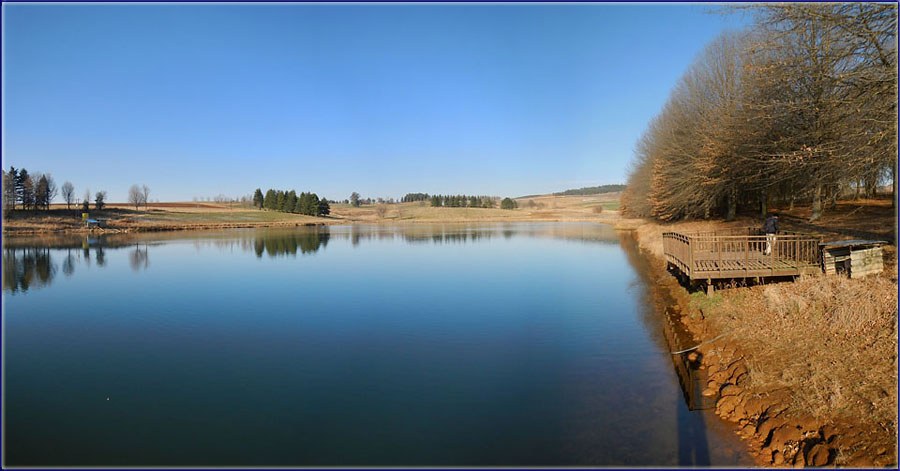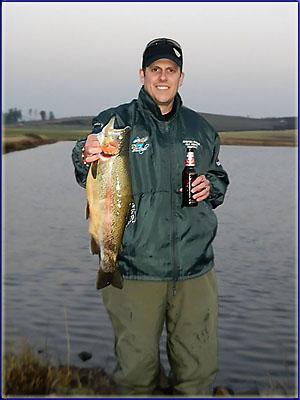 The weekend got off to an early and exciting start when I left the office at lunch time. The UHTFC (Underberg Himeville Trout Fishing Club) had been kind enough to invite me up to their waters for the weekend to see just what the club had to offer. It was an opportunity I certainly couldn't turn down.
After a quick lunch Neill picked me and we started the journey to Underberg. One of the committee members, Alan, had offered to host us for the weekend so we headed straight for his house. Upon arrival we quickly unpacked a few of our bags, threw a few beers into the fridge, and Alan then took us straight to our first water, Finelands.
By 4pm we had inflated our boats and were kicking out onto the very clear, and nicely weeded, water. Thankfully a slight breeze picked up which offered us some advantage over the fish which would otherwise have easily seen us coming.
Neill made his way along the deeper water at wall while I followed a channel and weed bed up one of the banks. With the water being a chilly 9 degrees I knew the fish would perhaps be looking for a warmer band. Thankfully my strategy paid off and less than 30 minutes into our first session I hooked into a very solid rainbow cock weighing just over 2kgs.
We fished for another half an hour or so as the sun painted the sky red and eventually kicked to shore as darkness fell. Alan had requested a fish or two so I'd kept my fish which I quickly cleaned before enjoying a beer on the side of the water.
Alan then collected us and we headed back to his house for a fantastic meal of roast chicken, potatoes and vegetables. This was of course followed by a few drinks and many stories from the club's past as well as information on the waters we would be fishing the following day.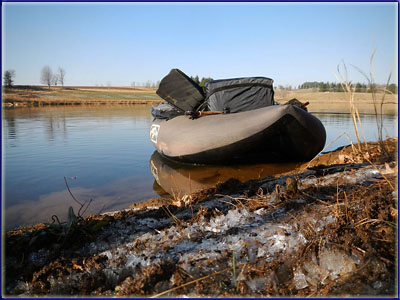 The strategy for Saturday was to fish a few waters rather than just one or two. There were two main reasons for this. Firstly Alan wanted me to see a lot of the waters on offer. And secondly a few of the waters hadn't been fished recently and he was hoping to see how they were fishing for stocking purposes.
We started the day at Turner's Cottage which is a beautiful water with ample trees to picnic under, a beautiful deck to relax on, and a dam with the potential to hold good fish.
The water was a chilly 8 degrees so we milled around the house enjoying coffee, rusks, and porridge before heading to the water at 9am. Once again Neill opted to fish the wall while I headed to the shallower water and weed beds.
It took a while to get into our first fish but by around 11am I'd landed a nice 24 inch rainbow hen, thick with roe, and Neill had landed a 1kg brown trout as well as a small rainbow stockie. Not bad for a morning session in cold water.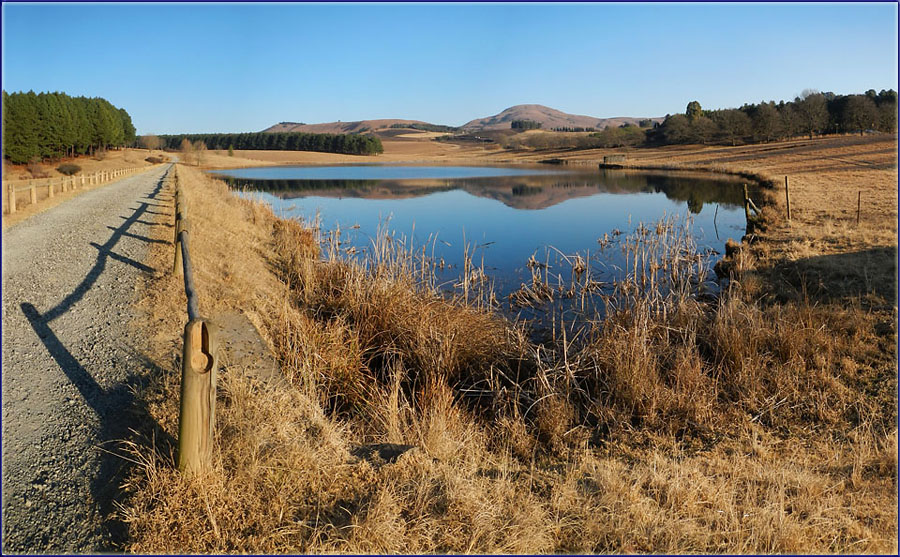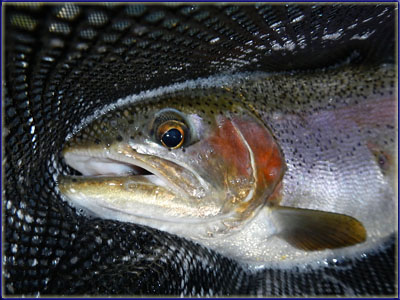 From Turner's Cottage we headed for Trelevans 4. This was merely a quick, midday, scouting trip as the water was incredibly low and Alan wanted to access the situation. We fished the water for not more than 30 minutes and in that time Neill lost one fish which was probably in the 1kg mark. Despite being low there are still nice weed beds along the one bank and some deep water close to the wall.
After enjoying a quick lunch next to the water we moved on to Lake Ringstead, the clubs trophy water. This water has huge potential and has apparently produced some size fish in the past. It is a relatively large water but a few boats are provided and these may be preferable over a float tube in this instance.
Sadly, just as we got onto the water, the wind picked up in a big way. For a short period we tried fishing close to the parking area and in a protected bay, but eventually we were forced to leave the water in search of more protected alternatives. I left hoping that I could return to this water in more favourable conditions.
From Lake Ringstead we headed to Trelevans Two which we hoped would be sheltered from the wind. Unfortunately this was not the case and we were forced to head back to Alan's house. Not that this was a bad thing as we relaxed by the fire and were treated to yet another fantastic sunset.
Dinner was cooked in a true boy's weekend style…meat and bread, cooked over fire, and served with beer. Salad? Vegetables? What are those?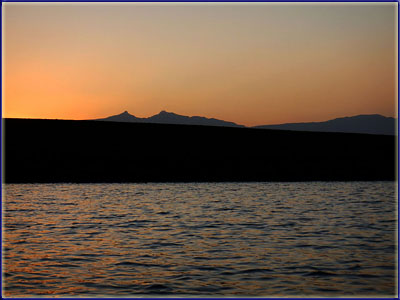 As the evening wound down we bounced between watching the golf (yes, Ernie won), the cricket (yes, Amla got 300 and SA won), and fly fishing DVDs. Eventually we headed for bed, readying ourselves for Sunday and our final session.
On Sunday morning we once again gorged ourselves on hot coffee and rusks before heading to the Grange at 9am. Despite being next to the main road this water is incredibly beautiful. Lined on one side by trees and the other by reeds, with water clarity one does not normally expect to see in a berg lake. I was hugely impressed.
I fished the entire perimeter of the lake while Neill once again stuck to the deeper water with his fast sinking line. Sadly I was unproductive in the two hour session. Neil on the hand did land a nice 1.4kg rainbow on a bright orange fly. In truth I think the water was just too clear, but that's also what made it so pleasant to fish.
Eventually we decided to call it a day, packed up our kit for the last time, and headed back to Alan's place to collect the rest of our gear. It had been an incredible weekend's fishing, we'd produced some great fish, and explored some impressive waters in the process.
It's certainly a club worth visiting and getting to know. Membership costs R740 for the year and there is a once off joining fee of R200. However once this is paid there are no rod fees and you have access to some incredible fly fishing. Day tickets are also available for several of their waters (for a cost of R120) from their office in Underberg.
I certainly look forward to returning shortly and am definitely going to explore some of their river stretches once they open in September.
A big thank you to Alan for opening his home to us and for showing us the waters. I don't think I know a more hospitable person and his passion for the club and fly fishing left me dumb founded.