Wimbledon Parkrun in the Snow
Wimbledon Parkrun in the Snow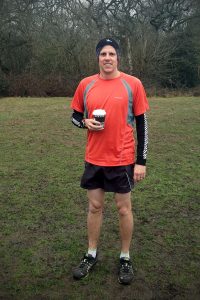 I was recently in the UK on business and met up with my sister for breakfast at Bill's in Covent Garden. Now while Bill's was a great breakfast venue, and the eggs Benedict were to die for, it was a relatively depressing morning for me – not because I was with my sister, that part was great, but rather because outside there were hundreds (if not thousands) of people taking part in the iconic London Winter Run. All through breakfast I sulked, wishing I'd known about the event upfront as I could have taken part in the 10km trot past many famous London landmarks.
Having missed one run I was certainly not going to miss another. Back in my hotel I dug through various London race calendars, and eventually realised that there were no more events I could make over the next week. And then an idea hit me. No matter where you are in the world you are, no matter what the weather, there is always a parkrun on offer.
So the next Saturday I laced up my shoes, pulled on my Helly Hansen, and borrowed my wife's ear warmers. It was a rare snowy morning in Wimbledon and the temperature could not have been more than 2 degrees. My sister drove me to the Wimbledon common where my wife and her enjoyed a cappuccino while I listened to the pre-run brief.
You could definitely spot the South African in the crowd. I was one of the few people in shorts, without gloves, and with no jacket. I was also the one bouncing from leg to leg, trying to ward off the shivers, while wondering if everyone was going to run in their jackets. My question was soon answered when they asked us to head to the start-line, and everyone stripped off their jackets and hung them in the nearby trees. If this was South Africa those would definitely be the last they'd see of those high-end jackets.
Not unlike my local parkrun, the route consisted of 2 laps of a 2.5km course. It was also entirely on dirt paths which, to be fair, were now mud baths. I slid my way cautiously around the first lap before giving up on keeping my shoes clean, and then took the second lap on with vigour, skiing past a few of the locals who were now slowing on their second lap.
Amazingly, perhaps because it was 20 degrees cooler than my local parkrun, I finished the 5 kilometres 2 minutes faster than in SA. However, despite this vast decrease in time, I placed 50th (out of 300) as opposed to my usual 20th (also out of 300) in Hillcrest. So either the runners in the UK are faster, or perhaps everyone was just rushing back to their well hidden jackets.
In terms of the event itself, and the organisation, it was very similar to the Shongweni parkrun. It started with a briefing, the handing out of 50 and 100 run shirts, the thanking of volunteers, and then they ushered us to the start. The only difference really was that they had a person at the halfway mark calling out our times. A small, but much welcomed addition.
All in all the Wimbledon parkrun was a fantastic and well organised event, and if I'm ever in the country again I'll certainly be back for more.