A Mini SUP Adventure
A Mini SUP Adventure
In March Emma was spoiled with a SUP for her 9th birthday. Sadly, with all the rain, she hadn't been able to get it onto the water. So as the skies cleared, and with aunty Kerry being in Sydney, we headed to Bobbin Head to finally get it wet.
Despite the sunny skies, it was rather chilly and I was less than keen to get wet. This meant sending Emma out on her own, praying I didn't need to swim out to help her. Thankfully she was an absolute natural, was on her feet in seconds, and did loop after loop of the river, getting further away each time.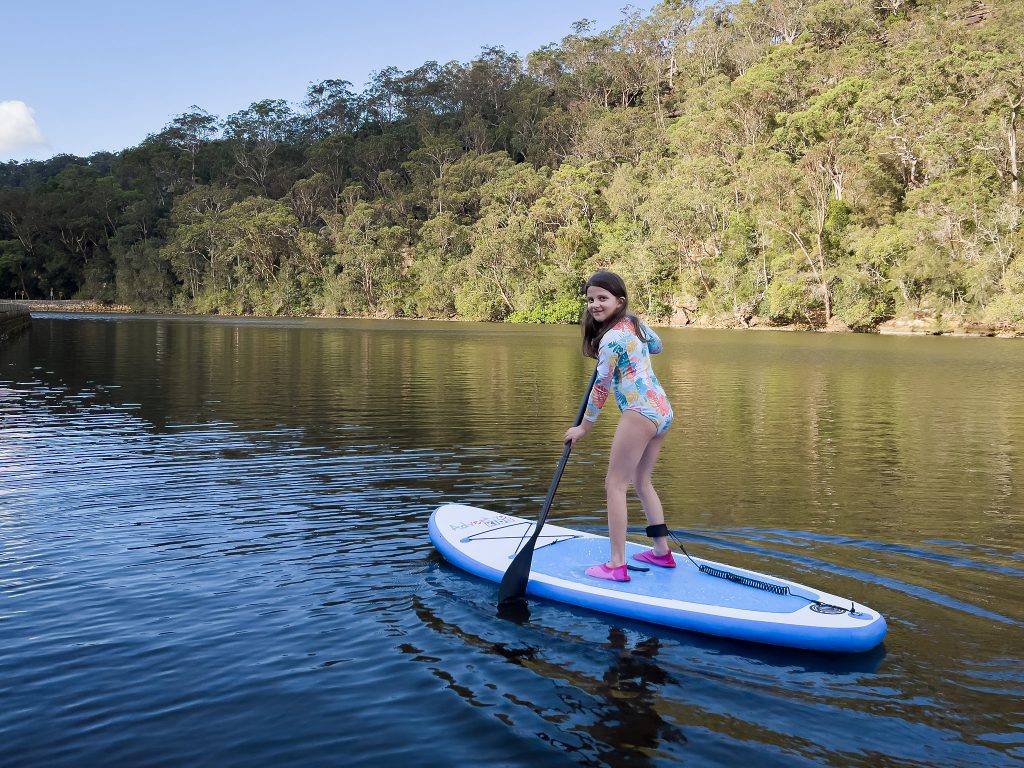 While Emma paddled around, Katie played in the park with aunty Kerry. And then, when everyone was done, we regrouped to go for a walk on the Mangrove Boardwalk. Sadly the boardwalk had been closed due to the weather, so the walk didn't last all that long. The kids did however have a great time playing on the rocks and in the forest.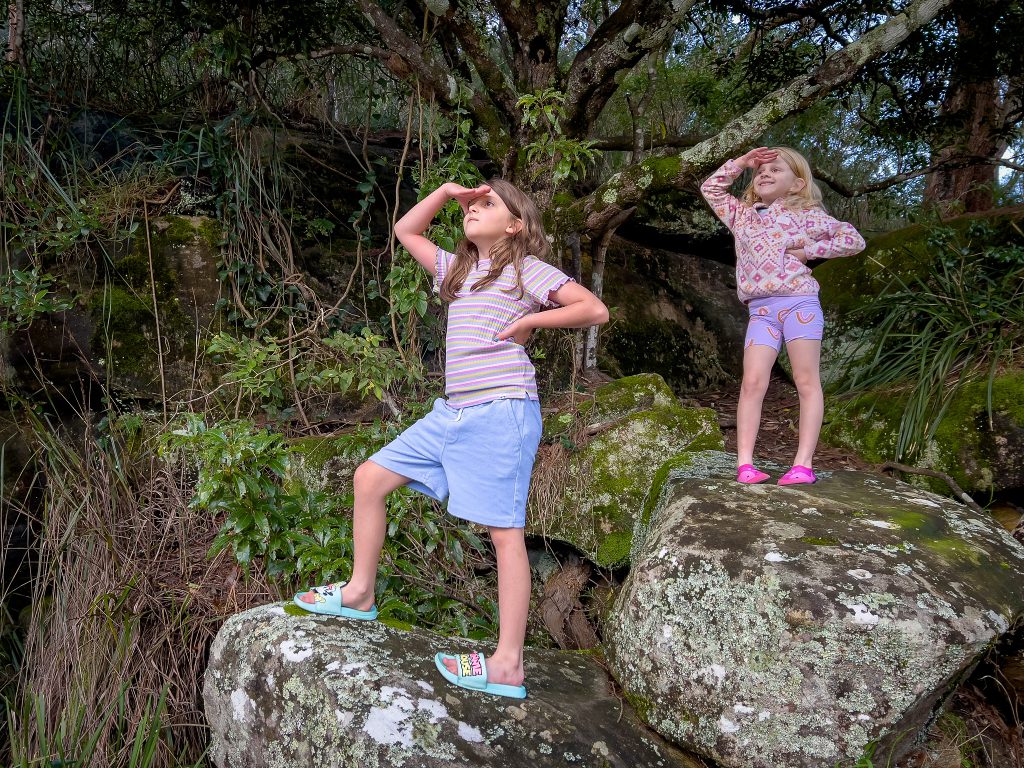 It wasn't a big adventure, but it was great fun as always! And Emma loved her paddle board, which is what it was all about.