A Sneaky Dive at Shelly Beach
A Sneaky Dive at Shelly Beach
With Kerry out from Perth, what else would we do other than go for a sneaky dive. The initial plan was to dive with Kerry, but sadly she wasn't able to do her refresher in time so Sharon stepped in to fill her shoes (fins).
We packed up the family early on Sunday morning and headed down to Bare Island to join Frog Dive for a shore dive. Despite it being a beautiful day, water conditions were still far from ideal. In fact, a quick chat with the dive master confirmed that we shouldn't expect more than 3 meters of vis. We therefore made a last minute decision to change venues and headed north to Shelly Beach, where we knew visibility was likely between 5 and 10 meters.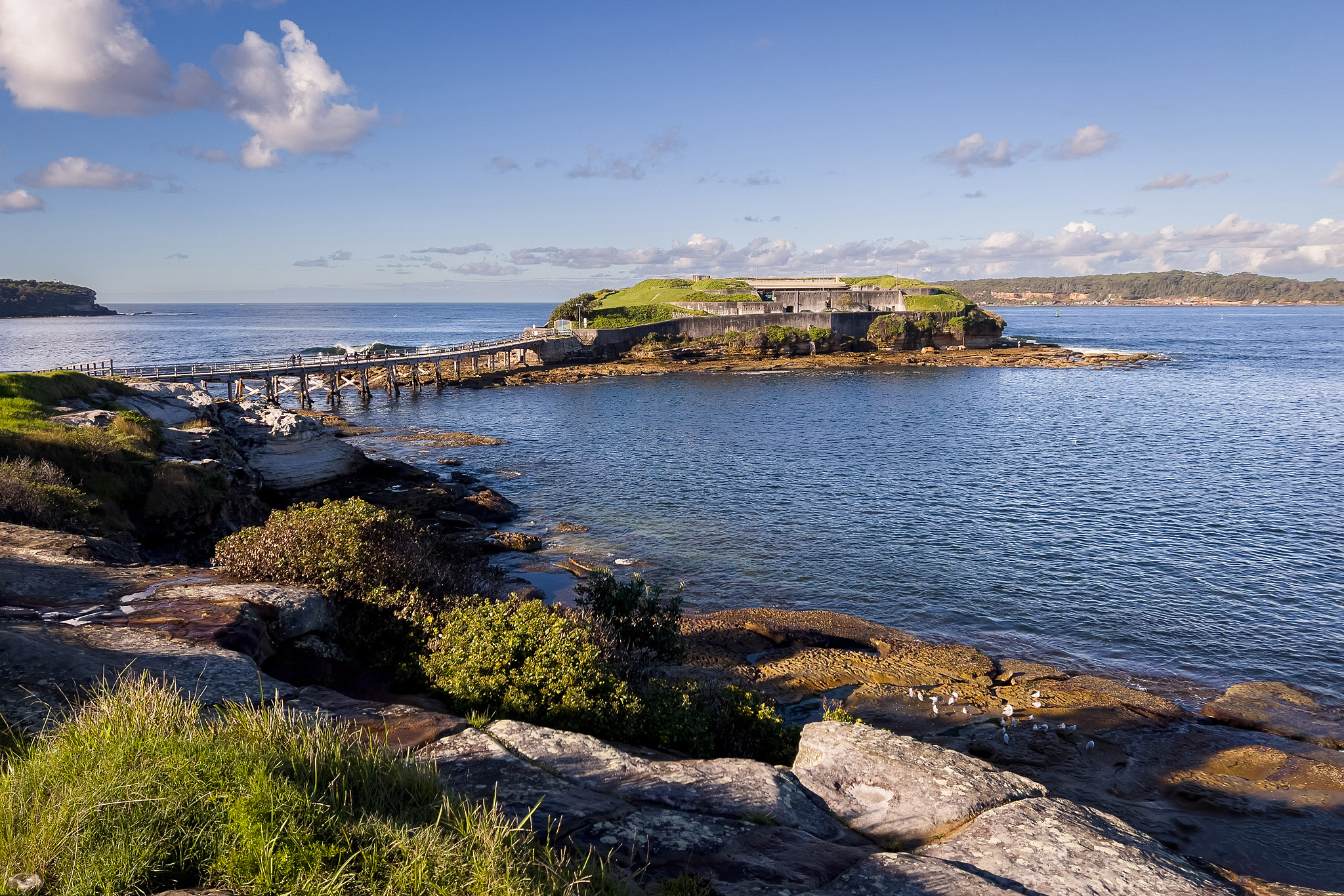 Thankfully, being early, we still managed to find a parking in the Bower Street parking lot and were soon on the beach. Kerry and the kids headed off to swim while Sharon and I kitted ourselves up. When we were ready we briefed Kerry on our dive plan and time, and then headed out.
We decided to dive the left hand side, heading from Shelly Beach towards Fairy Bower Pool. We'd never dived the left before, and I was impressed by the beauty of the kelp, which was in vast contrast to the more bare right hand side.
Sharon had bought herself a metal pointer, and she seemed to take great joy in pinging it on her tank to call me back to see something I'd already seen. None the less, it worked surprisingly well, and certainly made her feel more comfortable as she could more easily get my attention.
We saw luderick, Maori wrasse, old wives, scorpionfish, blue groper, and oh so many more species which I still can't identify. There were also still a lot of jellyfish around, many of which had died and were being fed on by the multitude of other fish.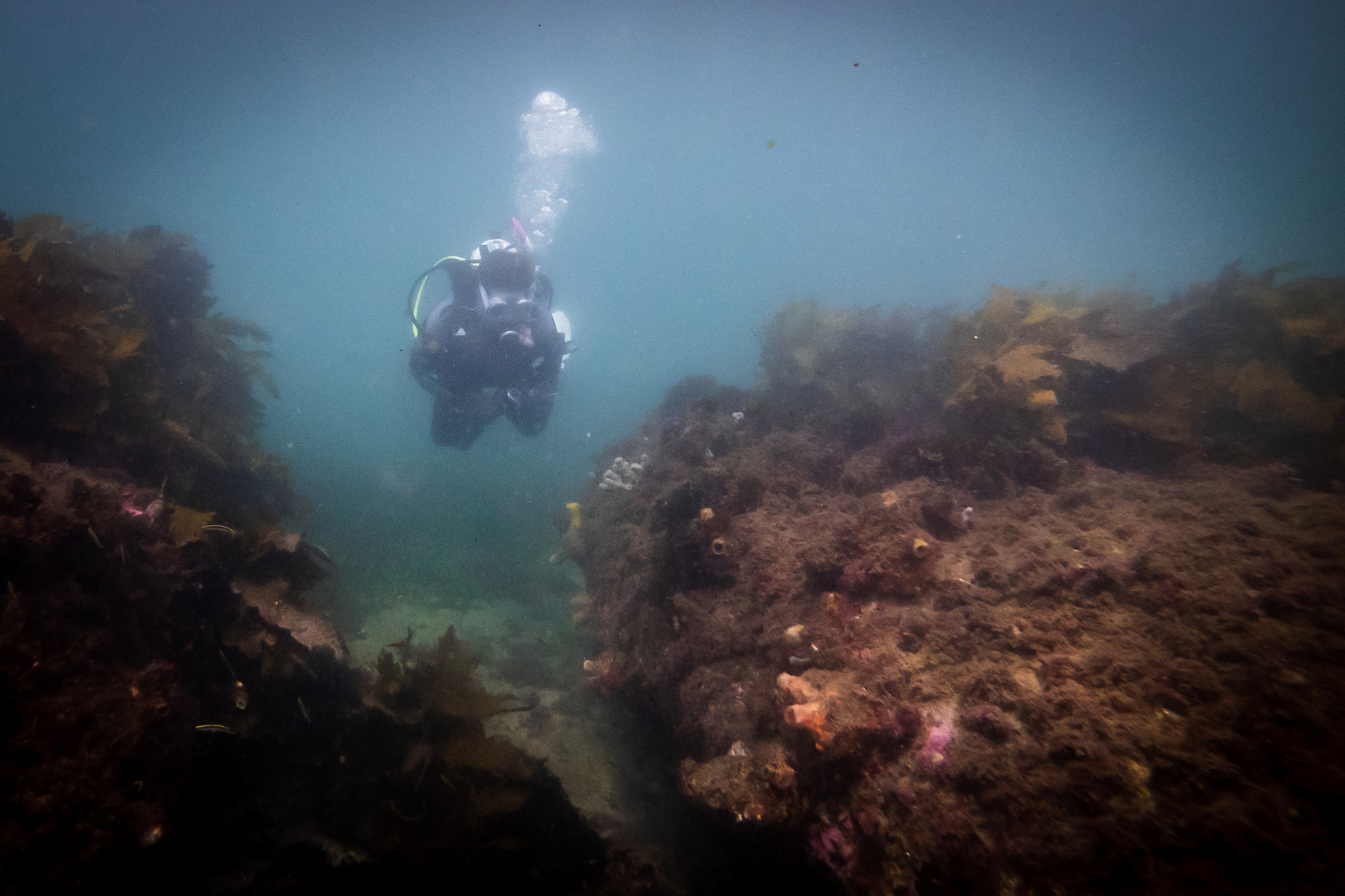 It was my first dive with my Scubapro Mk25 Evo and S620X-Ti, and they were an absolute pleasure to breath through. What a massive step up from your standard rental regulator.
When we climbed out of the water Kerry treated us to bacon and egg rolls from the Boathouse. This was probably because she left our bag unattended and the bush turkeys raided them and ate all our snacks. The rolls were good, but not to my liking. Who adds garlic aioli and rocket to an egg and bacon roll? Maybe I'm just not northern beaches enough?
After that we had a quick swim with our girls, and then headed home for a relaxing afternoon. It's hard to beat Shelly beach as a family venue – you can do it all – dive, swim, snorkel, paddle board, and so the list goes on.