Family Fun at Luna Park
Family Fun at Luna Park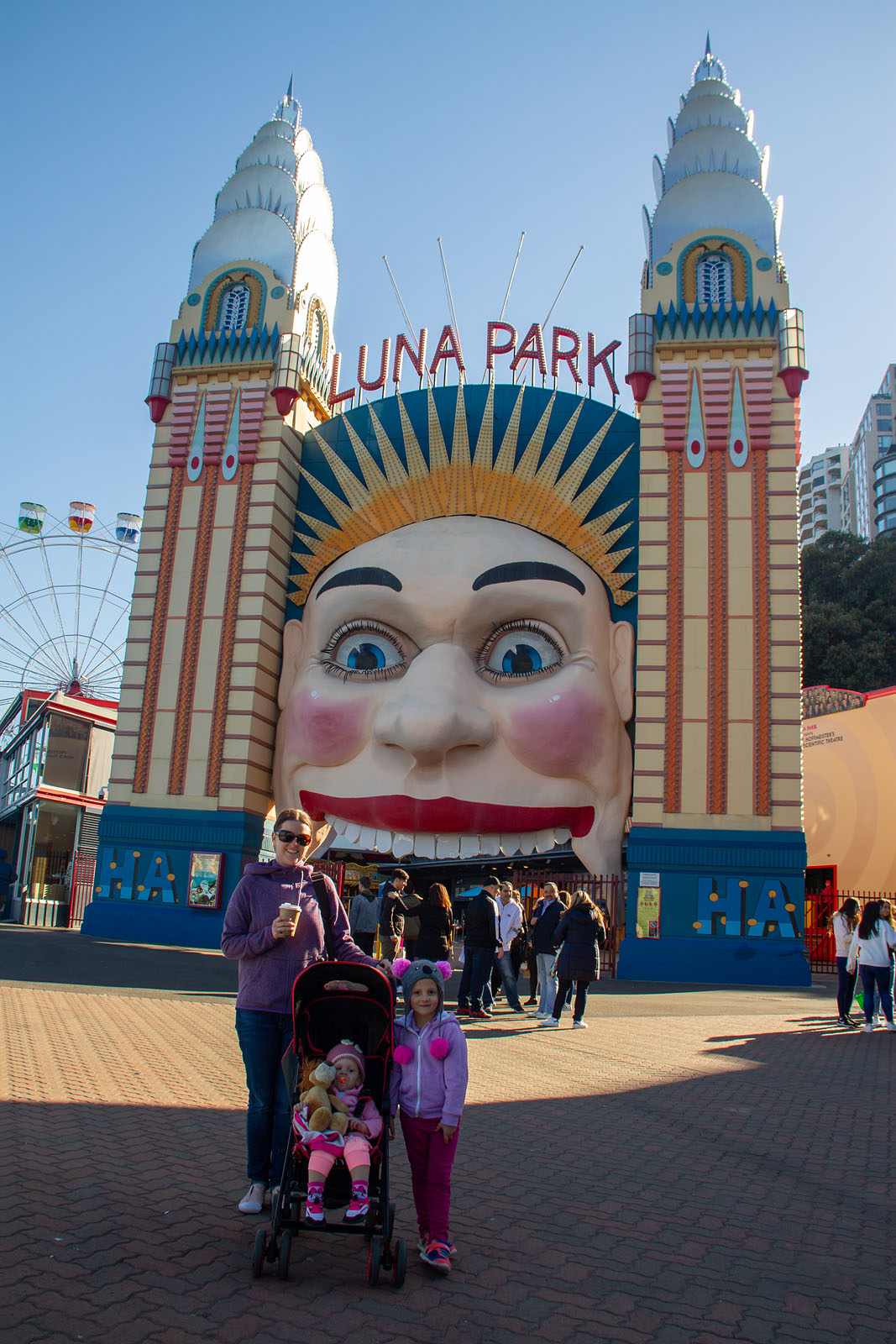 Having lived in Sydney for close on 5 months, we decided it was time to visit an iconic Sydney attraction – Luna Park.
Luna Park was originally built in 1935, and is beautifully located in the shadow of the Sydney Harbour Bridge, with spectacular views of the Opera House across the water.
The park's got an interesting history, and has had it's fair share of ups and downs. It was shut down in 1979 when a fire on the Ghost Train claimed the lives of 6 children and an adult. After tearing down and rebuilding most of the park, it was reopened as Harbourside Amusement Park, only to be closed again in 1988 as multiple rides were in urgent need of repair. The park finally reopened in 1995 only to be closed a year later due to noise complaints. After one final redevelopment, the park was reopened in 2004 much to the joys of children everywhere.
Despite having had a rocky time on the rides at the Dodo Easter Show (with Emma getting nauseous on anything that spun), we felt brave and bought annual passes. With our fingers crossed, we started off gently on the ferris wheel, followed by the carousel. Both proved to be a hit with the kids, and so we got braver…
Our next stop was the roller coaster, which amazingly Emma and I survived while Sharon looked after Katie. Despite not being her favourite, she even braved it a second time with her mom. Her quote at the time was, "Dad, it feels like you're going to fall off the edge."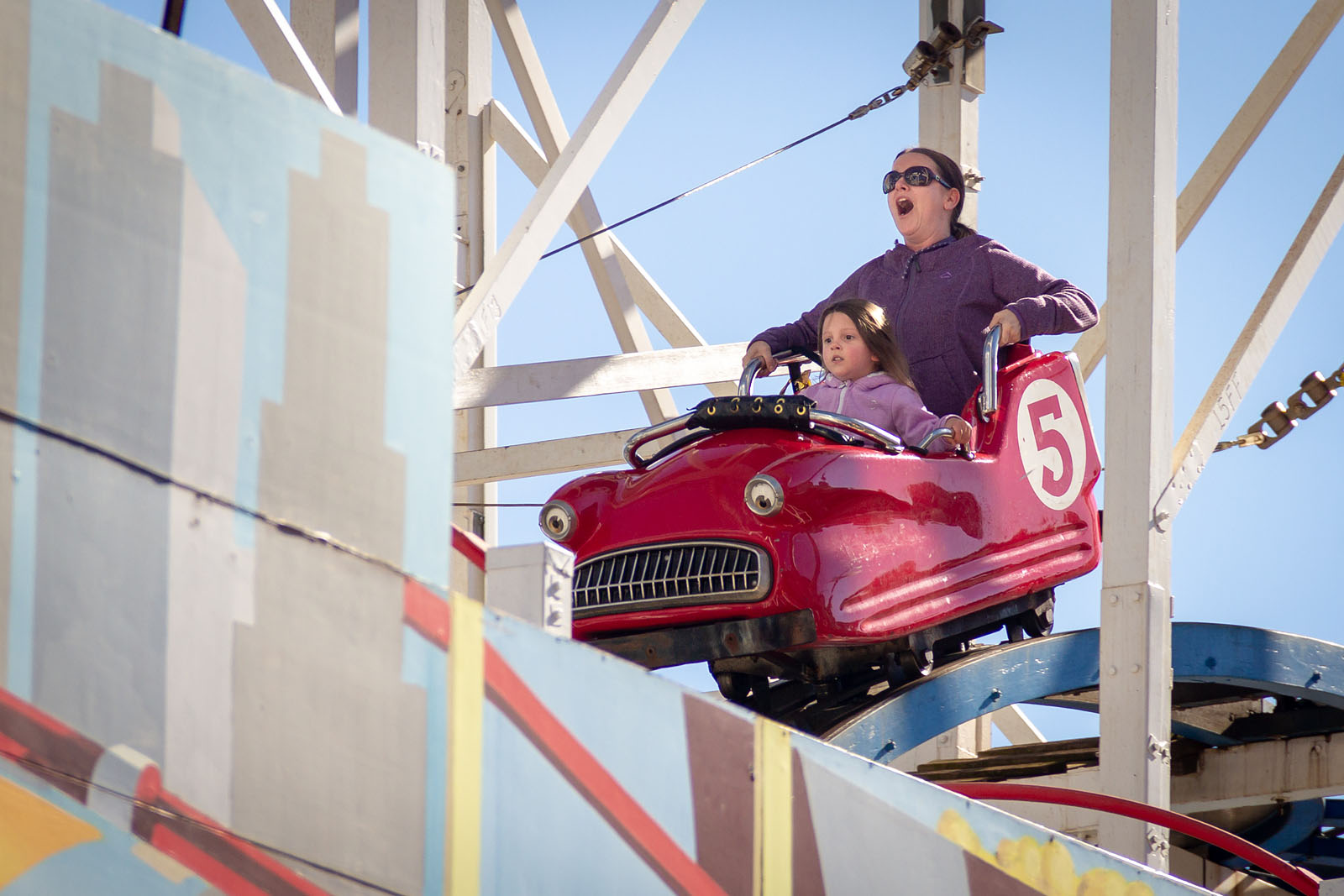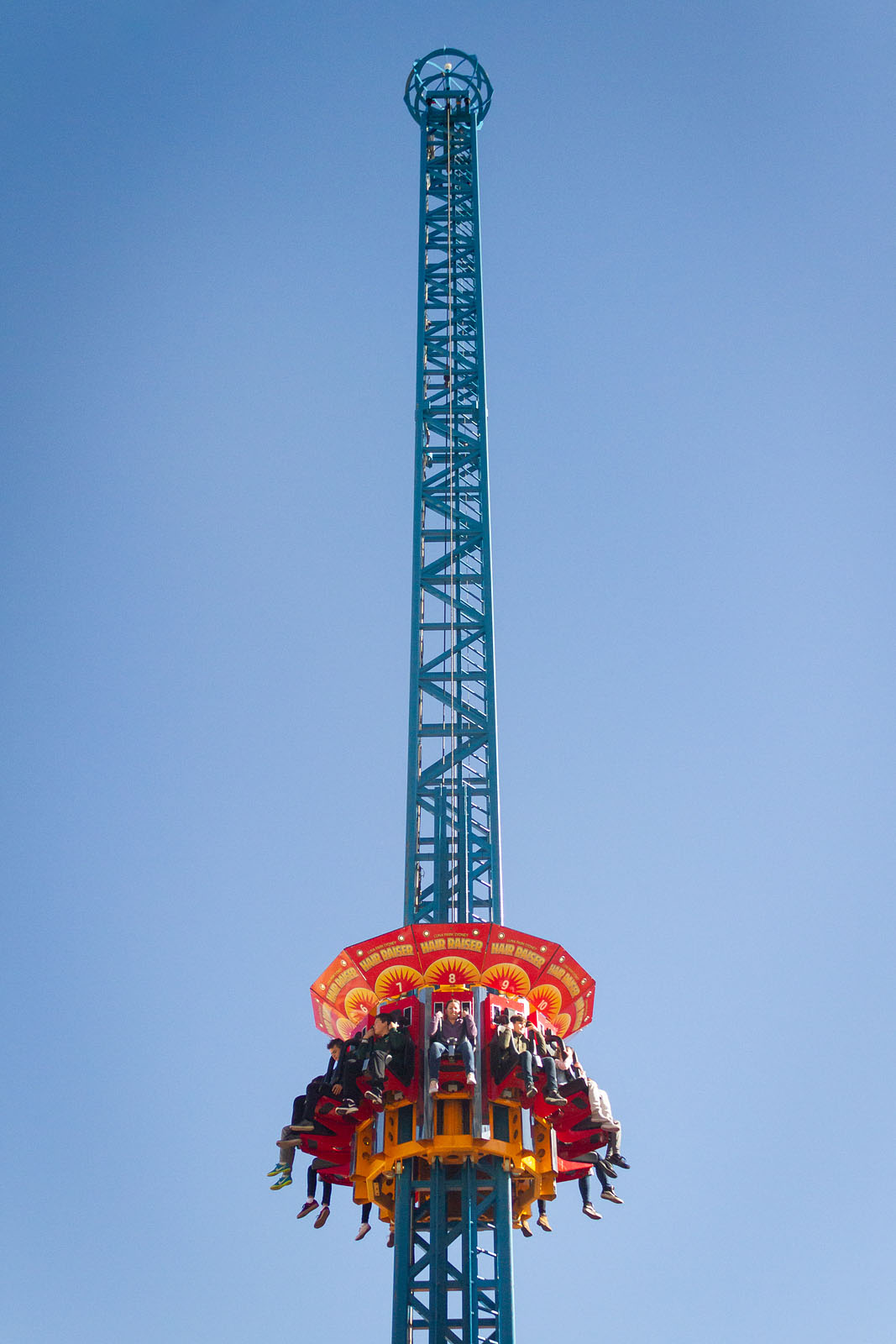 After the roller coaster we let Sharon get her adrenaline flowing on the Hair Raiser – a 50 meter free fall which had her crunching her face into the tiniest of balls. From there we hit the bumper cars, which Emma absolutely loved, before breaking for lunch.
The afternoon session started off on the very fast spinning Spider. Sharon sat next to Emma, packet in hand, ready for some high speed action. Amazingly she loved this was well, and so we moved onto the Tumble Bug, which she loved even more. Suddenly those annual passes were looking like a great idea.
Not wanting Katie to miss out, we spent some time on the younger kids rides, like the U-Drive, which had her grinning from ear to ear. From there we moved into the theme park within a theme park, Coney Island, and explored the mirror maze and went down some of the massive slides.
The day of course ended with far too much candy floss, and Katie's favourite part, the bus ride home.
Luna Park is definitely a great day out for the family, if you love old school amusement parks. Despite being busy, the queues didn't take too long. It's small, but there's plenty for everyone to do – big or small, young or old.