Family Time at Oribi Gorge
Family Time at Oribi Gorge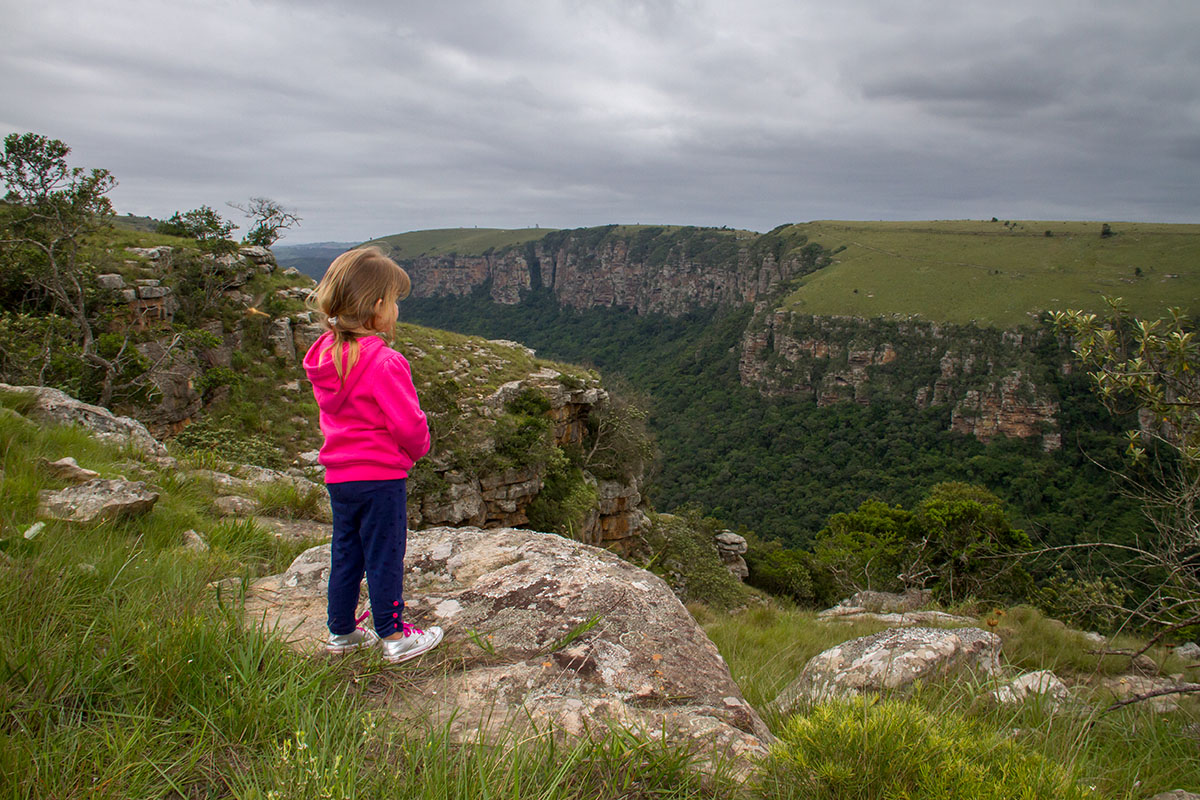 Sharon and I are lucky enough to have access to an amazing farm on the cliffs of Oribi Gorge. We therefore decided to stop off there for two days on route to Umngazi River Bungalows. It broke the 6 hour drive into two more manageable sections, and also meant Emma could spend some time on the farm with granny an gramps (and the horses).
Katie spent a lot of time sleeping which meant Emma and I had to explore the farm alone. We went for long walks to see the nguni cattle, goats, ducks, sheep, and other farm animals. The dogs joined us on the walk, including Chippi who is getting on in years, and Emma made sure we stopped and waited for him so that he never got further than a few meters away. Apparently granny and gramps would be very sad if we lost him.
Emma loved the views over the gorge and keeping her away from the edge was a little bit of a challenge. But eventually I got her to sit on a rock and we relaxed and enjoyed the views while white backed vultures circled below us.
Back at granny's house we played on the swing in the garden and explored grandpas vegetable garden.
Sadly our second day on the farm was disturbed by rain. It didn't spoil the fun, it just changed it. Granny took full advantage and entertained Emma in the morning with multiple arts and crafts. We then headed to The Gorgez View for a small lunch. For reasons unknown (perhaps because we were in Paddock) the venue was completely empty. Who knows why because the food was fantastic, and I'd imagine the views probably were too – I just couldn't tell because of all the mist.
Although they had an Al A Carte menu we all ordered off the pub menu which was perfect for lunch. The portions were generous and were incredibly well priced. I'd definitely recommend it to anyone in the area looking for a place to eat.
Back on the farm we headed to grampa's macadamia nut nursery and then went to look at his wormery. The trees had grown a lot since my last visit, and the wormery was up and running, and looking good.
Sadly all good things come to an end and the next morning we were up early and on route to Umngazi River Bungalows…but that's another blog post.