Fly Fishing Manly Dam – Take 2
Fly Fishing Manly Dam – Take 2
On a lazy Friday morning, I decided to take advantage of the fact that granny was staying with us, and took her and the girls down to Manly Dam, to show her one of my local fishing holes.
It was the first time I'd tried to load my Hobie Outback onto the roof of my ute by myself. And amazingly, it was easier than doing it with my sister, although it did take me fractionally longer, as I had to lift each side onto the roof on it's own. This amazing feat was achieved using the Rack and Roll roof rack bar, which I purchased from the Life Aquatic.
When we got to the dam I setup a small picnic area for granny and the girls, and then got about setting up my kayak. I launched from the ski club's boat ramp, and made my way around the fringes of the dam, fishing any structure I could find, including reeds, weeds, and submerged logs.
Fishing was slow, and it took me a while to hook into a small Australian bass. Strangely, I was fishing in the middle of a small bay, rather than on the fringes where I expected the fish to be. It was fooled by a small black wooly bugger on a sinking line, using a slow, steady retrieve. Shortly after releasing it, I landed another small fish in the same area.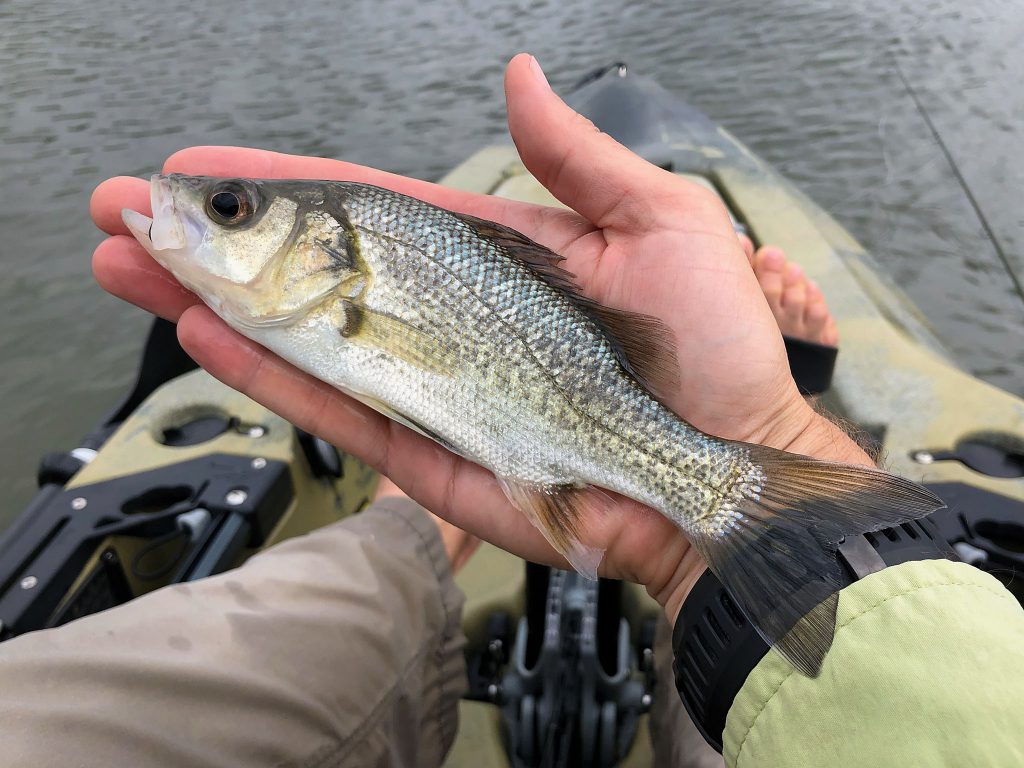 At this point I decided it was time to head back to the family. Granny was knee deep in the water with the girls, and they were having a ball of a time. I joined them for a quick swim, before taking them to the playground for a slide and swing.
The fish may have been small, but the dam is always worth a visit with family.