Turbovite Jump City
Turbovite Jump City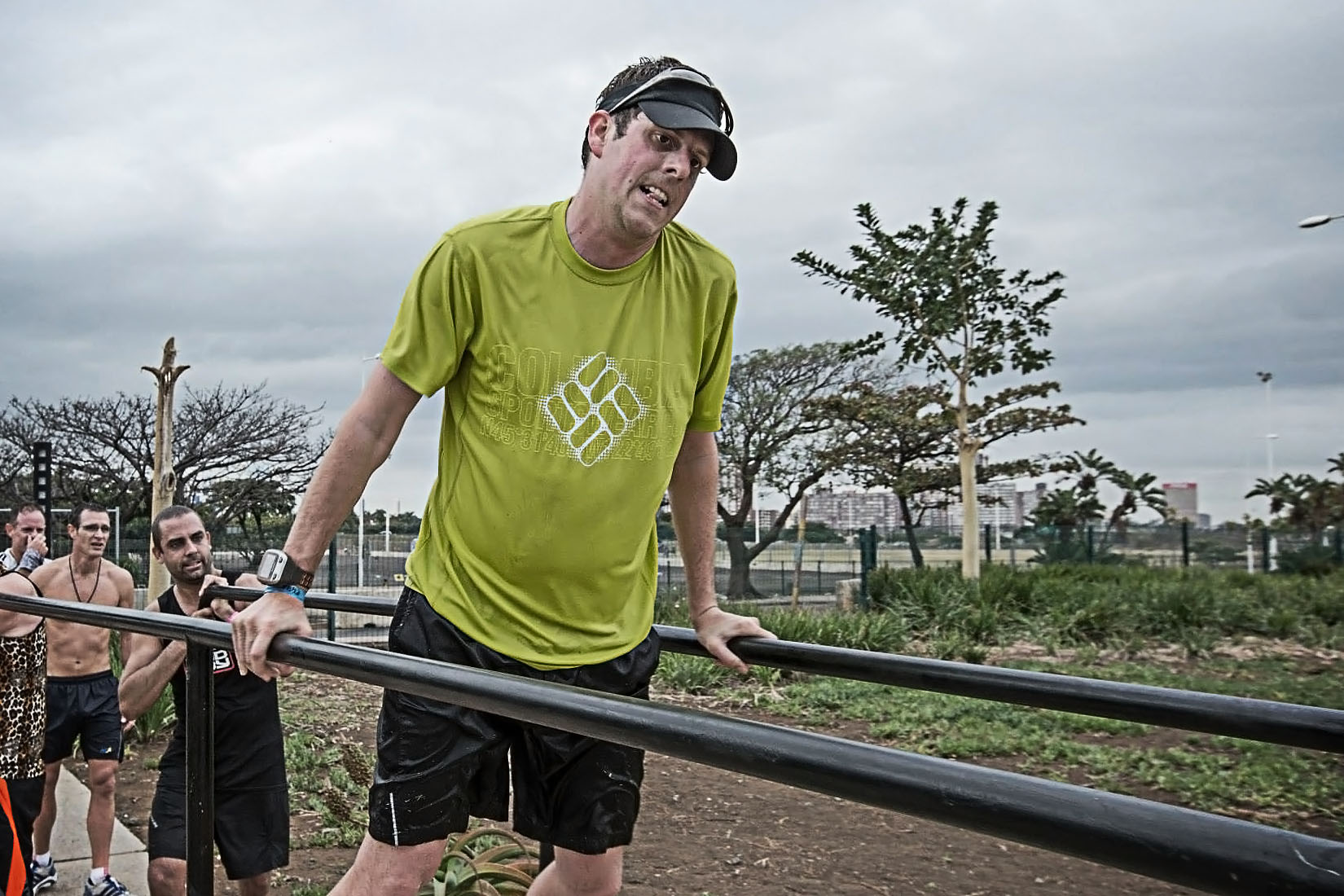 Ever up for an adventure I decided to enter the Turbovite Jump City Challenge. Their website sold it as follows, "See the city as you have never seen it before all while experiencing the thrill and adrenaline of awesome obstacles along the 10km course. It's a trail run, it's an adventure, it's an obstacle course, it is everything you wish you could do in your city and more." I won't lie, I was intrigued.
I arrived at the start on a cool, drizzly morning, unsure of what to expect. The conditions were near perfect and I couldn't wait to see what the course held in store for me. Registration was quick and easy which left me with 45 minutes to kill until the start.
The vibe was festive to say the least with people wearing tutus, brightly coloured clothing, and vibrant team shirts. I ran into a few old running buddies, and made a few new ones, which helped pass the time until the start.
At 8am I stood on the start line listening to the brief on the dangerous sections of the course. And then, before I knew it, we were off!
Immediately we entered the stadium and headed up the stairs to the top. This left me confused as to how to pace myself as 10kms of obstacles still loomed ahead. I therefore opted to take it easy and enjoy the vibe of the race.
We climbed up and down Moses Mabida several times (including a boot camp at the top), and then added a few climbs of Kings Park to top up the burning legs. From there we went through several obstacles including an ice pit and monkey bars before hitting the beach for 500m of soft sand. Not happy that the sand was enough we had to climb over several walls, under a net, and across some more monkey bars. As the heat built I was thankful to have Columbia Omni-Freeze to keep me cool.
From the beach we made our way to the Kings Park swimming pool for a floating bridge and leap off the high diving board. Finally we headed through several more obstacles and another boot camp before racing back to the start. It was both incredibly tough and enjoyable at the same time.
I'd highly recommend this race to anyone from elite athlete to beginner. It's both social and challenging, and fun to the extreme. It's great to do an event of this nature, that doesn't just involve running. It's an adult's playground that takes you back to being a kid!