The South Head Heritage Trail, and the Hornby Lighthouse
The South Head Heritage Trail, and the Hornby Lighthouse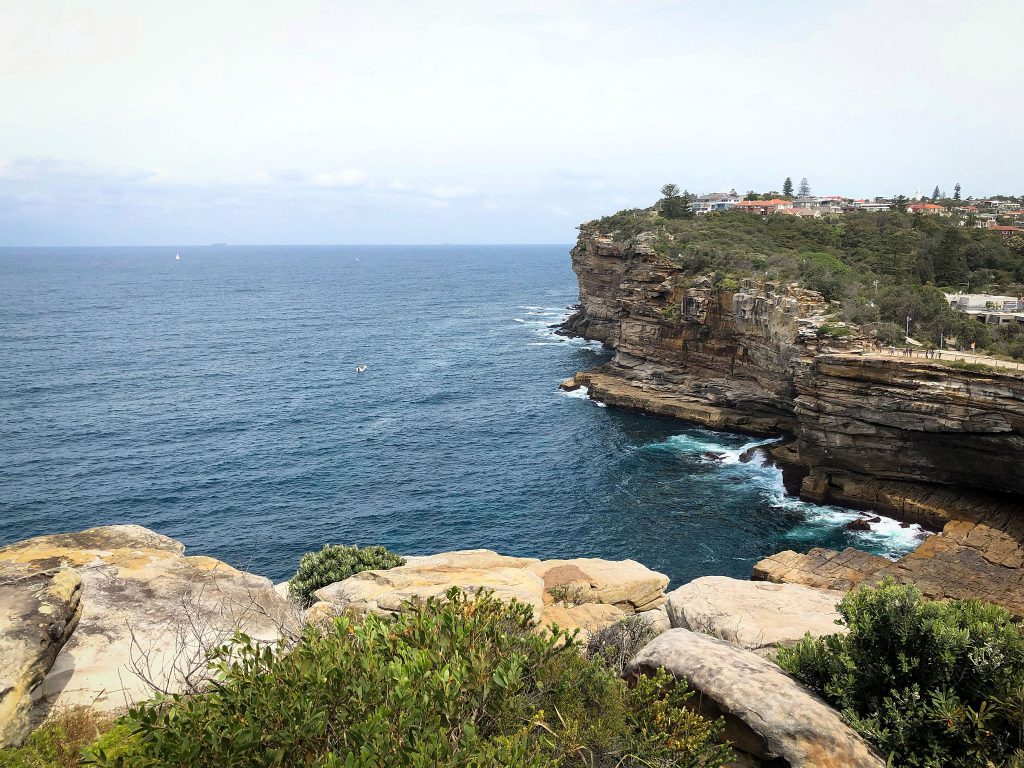 After a cracking night at the U2 concert, we decided that it would be a great idea to meet up for a lazy lunch, and then go for a walk to get some fresh air and stretch our legs.
We met up at Watson's Bay, and ordered fish and chips from Doyles on the Wharf Take Away. Sharon and I shared the Seafood Basket, which came with fried fish, calamari, prawn cutlets, scallops and chips, and was easily big enough for two. The fish, chips and prawns were amazing, while the scallops were very average and tasted a little fishy. Emma had the kiddies Chicken Nuggets and Chips, which were great, although she only ate about 1 nugget before vanishing into the local park with her sister.
From Robertson Park we walked over the headland to Gap Bluff, which sported spectacular views from the decks. We then started making our way towards the Hornby Lighthouse via some walking tracks we found on Google Maps. As it turned out, these tracks were closed, and we got stuck behind locked gates on several occasions.
Eventually we did the sensible thing and followed the marked signs to the South Head Heritage Trail. The trail starts from Camp Cove, which is a beautiful little beach with a spectacular little cafe called Camp Cove Kiosk. After quickly dipping our feet in the ocean (we couldn't resist), we headed off towards the lighthouse.
The trail was stunning, with the only downside being the short stretch past Lady Jane Beach, were a swarm of nudist took maximum pleasure in cunningly positioning themselves for optimal spectator value. No problem for adults, but not great for my young girls.
South Head is beautiful, with a great little lighthouse, and spectacular views of North Head and Manly. That said, I was even more excited to see a mass of fishing boats patrolling the edge for kingfish. A small warning; if you do have kids, keep a close eye on them because there are a lot of cliffs with big drops around the headland.
All in all a lovely walk, and definitely worth a visit if you're ever in Sydney.